Dealing With Internet Misuse in the Workplace
Employees with Internet access on the job are abusing the privilege by spending hours sending and receiving personal email, perusing newsgroups, socializing in chat rooms, and playing interactive games. Managers either know or suspect what's happening, which leads to computer-related firings and a growing climate of misunderstanding and distrust. Clinical research shows that workplace issues resultant from Internet abuse range as follows: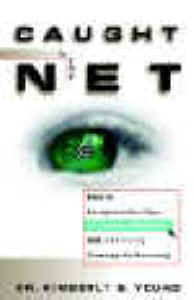 The Internet is a tool that can easily be misused and cost managers money in terms of lost productivity. To learn more, Caught in the Net shares the attitudes, experiences, and perspectives of both sides of the office environment and presents a blueprint for managing this escalating issue with greater awareness and sensitivity.
Dr. Young offers extensive workshops on Internet abuse in the workplace. Please review our information on how to arrange Dr. Young's Corporate Seminars that will enlighten employees, human resource managers and even employee assistance providers. Click here to order Caught in the Net
---
---
next: Stress Management Tips
~ all center for online addiction articles
~ all articles on addictions
APA Reference
Staff, H. (2009, January 4). Dealing With Internet Misuse in the Workplace, HealthyPlace. Retrieved on 2023, December 10 from https://www.healthyplace.com/addictions/center-for-internet-addiction-recovery/dealing-with-internet-misuse-in-the-workplace
Last Updated: June 24, 2016