Self-Injury Information, Resources & Support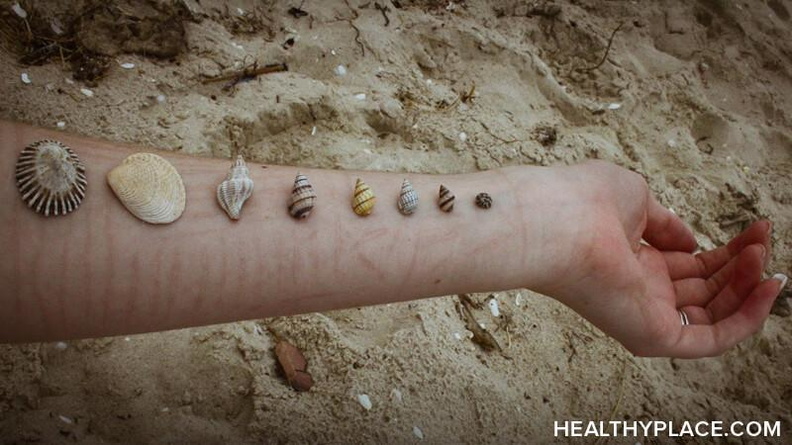 Detailed information about Self-Injury (Self-Harm, Self-Abuse, Self-Mutilation) including why people self-injure, warning signs of self-harm, treatment for self-injury and information for parents.
Welcome to the Self-Injury Center Homepage
Self-injury (SI) is known by many names, including self-harm, self-mutilation, and self-abuse. There are so many misconceptions about self-injury. Among them, people who self-injure are really trying to commit suicide. In reality, self-injury is the act of physically hurting yourself on purpose without the intent of committing suicide. It is a method of coping during an emotionally difficult time that helps some people temporarily feel better because they have a way to physically express and release the tension and the pain they hold inside. Research also shows that chemical changes in the bodies of people who self-harm make them feel happier and more relaxed.
In the HealthyPlace.com Self-Injury Center, we have authoritative, in-depth information on all aspects of self-harm; not only for people who self-injure but also for their parents and loved ones. We also have videos on self-injury.
And we invite you to join the HealthyPlace.com Self-Injury Support Network (our social network). Many times, communicating with others who have common experiences with self-injury, or who have faced similar problems, can be a great help as well as a source of comfort.
Self-Harm, Self Injury Table of Contents
General Information About Self-Injury
Self Injury Comorbidities
Self Injury Videos
Self-Injury and Depression
Self-Injury Conference Transcripts
Suicide
Books on Self-Injury
Support Network
Mental Health Information
Visit the HealthyPlace.com Abuse Community for information on sexual, physical and psychological abuse
---
---
APA Reference
Writer, H. (2013, December 4). Self-Injury Information, Resources & Support, HealthyPlace. Retrieved on 2019, May 21 from https://www.healthyplace.com/abuse/self-injury/self-injury-homepage
Last Updated: 2019, April 30