The Physical Trauma From Rape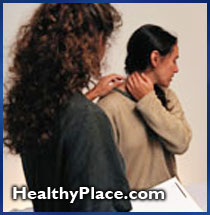 Physical trauma from rape may include cuts, bruises, and abrasions in the pelvic area as well as elsewhere on the body.
After you have been raped, it's very important to see a medical doctor. There may be physical injuries that need immediate attention:
injuries from beating or choking, such as bruises, scratches, cuts, and broken bones
swelling around the genital area
bruising around the vagina
injury to the rectal-vaginal area (for example, tearing of the tissue that connects the anus to the vagina)
sexually transmitted diseases (such as herpes, gonorrhea, AIDS, and syphilis)
possible pregnancy (in a regularly menstruating female).
How long will the physical effects of rape last?
The physical effects of rape can last from a day to a few months, depending on the extent of the injuries involved. Schedule a follow-up visit so the doctor can make sure that any injuries are healing properly. The doctor will also want to make sure you are not developing any complications of rape.
It's also important to see a doctor in case the rapist is prosecuted.
What about psychological trauma?
---
---
next: Guilt and Shame of Being Raped
~ all Escaping Hades articles
~ all abuse library articles
~ all articles on abuse issues
APA Reference
Staff, H. (2008, November 18). The Physical Trauma From Rape, HealthyPlace. Retrieved on 2023, November 30 from https://www.healthyplace.com/abuse/articles/physical-trauma-from-rape
Last Updated: May 5, 2019