A Wife Escapes Her Rapist, Abusive Husband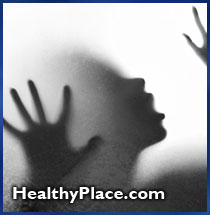 "Give me life, give me pain, give me myself again." -Tori Amos
I'm really unsure of doing this. Only my doctor knows about this. I was raped a year ago, by my now ex-husband.
I had known him for a few months before we got married. Looking back now, I wish there was something I could do to turn back time.
One month after we were married, he beat me for the first time, and later that night, he raped me. This abusive behavior continued for months, even after we discovered that I was pregnant. During my fourth month, the rape / beating was so violent that I miscarried the baby, and there was so much damage done to my abdomen that I was in surgery for 10 hours. I don't know if I am able to have children ever again.
I made up my mind that night to leave. I knew that he would kill me eventually. Three months after losing the baby, I packed up a u-haul truck while he was at work and drove away without telling him. I left divorce papers on the table.
It's now six months later, and I'm living 2000 miles from him, but I still sleep with a night light and television on. I still have nightmares about him. But, I know that I am safe.
Anonymous
APA Reference
Tracy, N. (2021, December 17). A Wife Escapes Her Rapist, Abusive Husband, HealthyPlace. Retrieved on 2023, December 11 from https://www.healthyplace.com/abuse/rape/a-wife-escapes-her-rapist-abusive-husband
Last Updated: January 2, 2022