Alternative Sex -- BDSM and Borderline
BDSM and alternative sex have been hot topics in the wake of 50 Shades of Grey. Joining the terms B & D (bondage and discipline), D/S (domination and submission), and S & M (sadism and masochism), BDSM describes a wide variety of erotic practices and alternative sex. Proponents of BDSM say that mutual consent distinguishes it from crimes such as sexual assault and domestic violence. Not only is BDSM not pathological, they say, but it can even be healthy, therapeutic, and rewarding. The issue is far too complex to discuss in its entirety here, so I wish to make only a couple narrow points, especially as they pertain to alternative sex, BDSM and people with borderline personality disorder (BPD).
In an effort to be as objective as possible, I give the BDSM community the benefit of the doubt that BDSM has the potential to be a healthy activity. However, there are many variables in play, and sometimes people do things to their own and others' detriment, including borderlines.
BDSM and the Borderline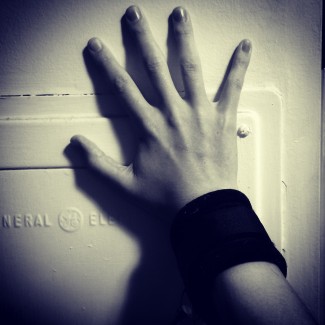 Since borderlines tend to be impulsive and self-destructive, hypersexuality and self-harming behaviors often overlap and look like masochism. At the time, BDSM or alternative sex may seem like the perfect outlet to channel negative feelings. Borderlines may find acceptance and even identity in a relationship in which they are expected to be submissive. The dominant partner seems to "take care" of them when they feel out of control and may validate certain feelings they have about themselves. However, this perception may be distorted as thoughts and feelings often are when we are sick.
My Experience with BDSM and Alternative Sex as a Borderline
Prior to my recovery, I was very self-loathing and used alternative sex, BDSM-type sex, and relationships to self-harm. Not only did the physical pain mask the emotional pain, but I used BDSM to punish myself because I hated myself so thoroughly. The behavior reinforced my worldview: being dominated made me feel as weak and worthless as I perceived myself to be.
Feeling accepted as, and taking on the identity of, a submissive simultaneously increased my self-esteem while decreasing my self-worth. Therapy has since helped me understand that the objective for recovery is self-acceptance, not self-esteem nor acceptance by others. I recognize now that while BDSM may be a safe practice for some people, as a borderline far from recovery, it only helped me to deteriorate.
Wisdom from a Borderline in Recovery Regarding BDSM
I confronted a former partner about my new perspective recently, and he said he had "no clue" that the experience was traumatizing for me. He said he took my age for granted (I was very young, while he was much older) because I seemed mature. I told him that there's always a risk in engaging with people so young and inexperienced and explained to him that consent is a loaded word. While I technically consented to our activities, I did so without full knowledge of what I was getting myself into and for the wrong reasons.
My recommendation to you mirrors my demand of him: only engage in BDSM when you're borderline if you and your partner are relatively stable, are self-aware, and have learned healthy coping; make sure you use sex deliberately, not reactively; and obtain consent, which only has value if it's informed and if both parties aren't incapacitated by mental illness.
APA Reference
Hofert, M. (2015, February 22). Alternative Sex -- BDSM and Borderline, HealthyPlace. Retrieved on 2023, September 26 from https://www.healthyplace.com/blogs/borderline/2015/02/bdsm-and-borderline
Author: Mary Hofert Flaherty
Thank you. Your article was very comforting to me. I greatly appreciate you sharing your experience. I didn't' really expect to find too many answers via the internet that would address my very specific concerns. I'm so self aware, that I'm doing the research now before I let go and get in too deep into a world that feels like its exactly where I belong. I'm only been on the self-love journey for 3 years now. I'm feeling pretty confident that I'm in my best-case-scenario place mentally. I've done the work necessary to explore this in a healthy way. I'm feeling pretty excited about things now.
Thank you for sharing the hope! Currently sick with bpd and this gives me a little hope that recovery is possible and that what I feel and do are somewhat normal and explainable for people suffering with bpd.
I'm a female dominant and was recently diagnosed with bpd
Thank you for this article! I have felt cofused about the difference between healthy fantasies and behaviours, and ones that made me feel like I'm losing myself. This is the first read I've found that acknowledged this issue. I find that I sometimes collapse into a state of worthlessness and carelessness about what happenes to me. It's both enjoyable and self harming, and that makes it confusing. ( and by the way, I'm not borderline). Again, thank you.
Leave a reply