Taking Care of Mentally Ill Mom During Back-to-School
Getting the kids back to school can be exciting, but it is important to take care of a mentally ill mom during the back-to-school transition. Moms with mental illness, especially, need take care of themselves in the midst of this huge back-to-school family transition.
Kids' Back-to-School Transition Affects Mentally Ill Moms
As my youngest begins kindergarten, I'm faced with a whole new reality. After staying at home with my kids for eight years, my role in our family is changing. My kids still need me, but my full-time job as a stay-at-home mom is over. It's time for me to find a new focus for my days.
Prevent Mental Illness Relapse by Taking Care of a Mentally Ill Mom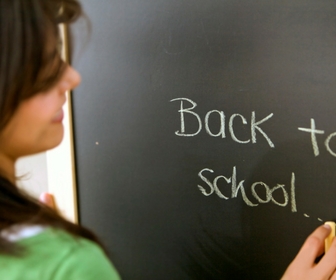 This is an enormous change, and it's one I have honestly been grieving and preparing for these past few months. Because of my bipolar disorder, I know these kinds of transitions can trigger either mania or depression (What are Triggers and How Do They Affect Bipolar Disorder?) I don't want that to happen. I want to move forward and learn to enjoy my newfound freedom in my days. I want to do everything in my power to take care of myself so this transition can be a positive one (Taking Care of Myself is the Best Way to Care for My Family).
Taking Care of Mentally Ill Mom Gets Easier With These Tips
Watch this video for more on making back-to-school easier for moms with mental illness.
Connect with Taylor on Facebook, Twitter, Pinterest, Google+, and her blog.
APA Reference
Arthur, T. (2016, August 31). Taking Care of Mentally Ill Mom During Back-to-School, HealthyPlace. Retrieved on 2023, December 11 from https://www.healthyplace.com/blogs/mentalillnessinthefamily/2016/08/taking-care-of-mom-during-back-to-school-transition
Author: Taylor Arthur