Being Mindful of Mentally Ill Loved Ones Over the Holidays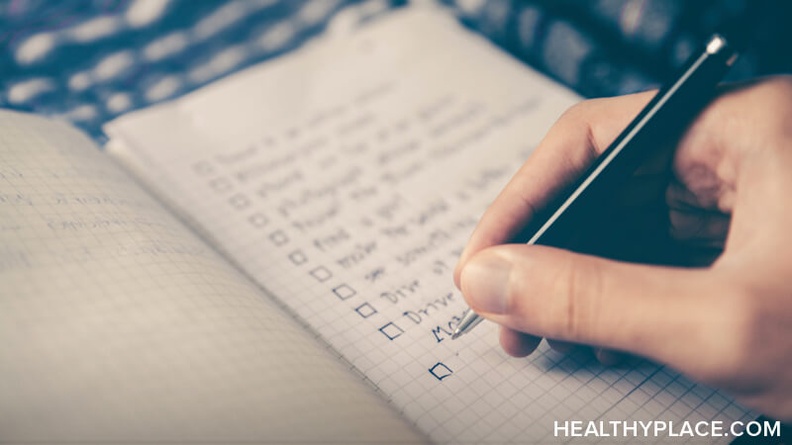 It's always important to be mindful of mentally ill loved ones, but it's especially important around the holidays when routines change, and symptoms can intensify as a result. I've noticed in the past that my brother (who has chronic mental health issues) can particularly struggle at Christmas time. This year, I'm hosting a family Christmas day gathering for the first time -- here are some of the steps I'm taking to make my brother's mental health a priority during the celebrations.
How to be Mindful of Loved Ones Who Are Mentally Ill
Ask Direct Questions
In order to be mindful of mentally ill loved ones, we must first listen to what they need from us. Rather than making assumptions about what would help my brother at Christmas time, I made a point of asking him directly. I started this conversation well in advance of the holidays (I believe our first phone call on the subject was in September) to afford him plenty of time to reflect on what the triggers have been during previous festivities.
Give Information in Advance
My brother's anxiety is aggravated by not knowing what to expect in social situations. To help alleviate this, I sent out a group email to my family detailing the plans and timings for the day and asked them to let me know what parts of the celebration they would each like to be included in.
This might seem like a strange thing to do (and I'm sure my email raised a few eyebrows), but it allowed me to deliver this information to my brother without singling him out as being "difficult." It also meant that I could communicate to him who would be present at what times of the day so that he could make plans based on this. For example, while the rest of the guests are going on a beach walk, my brother will be able to have some time alone in the house to relax.
Think Practically
One of my brother's particular needs is to take naps during the day because of his disturbed sleep cycle. The simple act of preparing a quiet, dark room that he can disappear to at any stage during the day provides him with that option during our family gathering.
Likewise, food hygiene has always been a big anxiety trigger for my brother -- especially this year because of the pandemic. Including him in the food preparation so that he can see that all food is thoroughly cooked and handled correctly can go a long way towards allowing him to enjoy his dinner. 
Small Changes Mean a Lot
Being mindful of a mentally ill loved one over the holidays doesn't mean you have to completely change your plans to suit one person's needs -- it simply means making small changes to create an inclusive experience for everyone involved.
What are some other practical ways of being mindful of a mentally ill loved one that you're putting in place this year? Leave a comment, and let's talk.
APA Reference
Spendlove, N. (2020, December 21). Being Mindful of Mentally Ill Loved Ones Over the Holidays, HealthyPlace. Retrieved on 2023, December 1 from https://www.healthyplace.com/blogs/mentalillnessinthefamily/2020/12/being-mindful-of-mentally-ill-loved-ones-over-the-holidays
Author: Nicola Spendlove