Online Addict: Prevent Your Child From Becoming Addicted to Online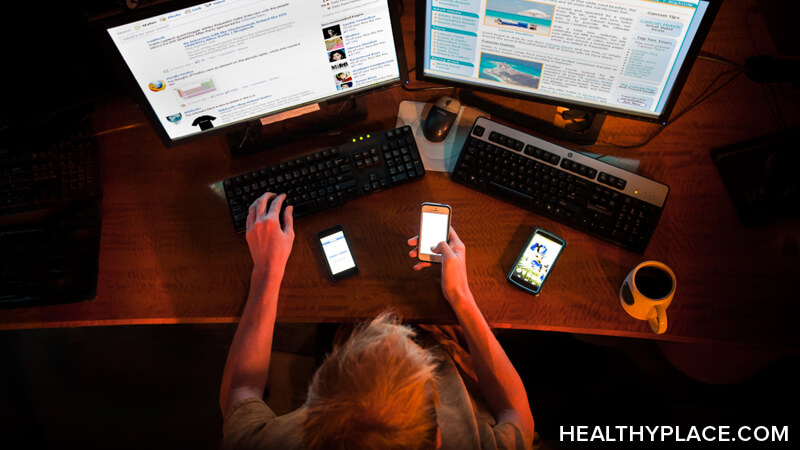 Some kids seem addicted to online Internet use. If your child is developing into an online addict, here are a few simple ways to help your children reduce their time on the Internet and computer.
As a parent, are you concerned that your child may be developing an addiction to the internet and becoming an online addict?
If your kids are spending too much time online, you need to establish a healthy balance between Internet use and other activities.
How to Keep Your Child From Becoming An Online Addict
Look for symptoms of Internet dependency. Ask yourself if your child's Internet use is affecting his or her school performance, health, and relationships with family and friends.
If your child is demonstrating strong signs of Internet addiction, consider seeking professional counseling. Compulsive Internet use may be symptomatic of other problems such as depression, anger, and low self-esteem. (read about Internet Addiction Causes)
Examine your own online habits. Do you have trouble controlling your Internet use? Are you an online addict? Remember, you are your child's most important role model.
Don't ban the Internet - it is an important part of most kids' social lives. Instead, establish rules about where your kids can go online and what they can do there - and stick to them. Such rules might include: a limited amount of time online each day; no surfing or instant messaging until they complete their homework. Rules definitely help. In 2005, Media Awareness Network surveyed students in Grades 4 to 11 and found that kids who don't have a rule about how much time they can be on the Internet report 95 percent more online activity than kids who have a rule in place.
Keep your computer in a public area of your house, not in a child's bedroom.
Encourage and support your child's participation in other activities - particularly physical pastimes with other children.
If your child is shy or socially awkward with peers, consider a social skills class. Encourage activities that will bring your child together with others who have similar interests, such as computer classes or hobby groups.
Investigate software that monitors and restricts Internet use. Although these tools are helpful, keep in mind they can be easily disabled by a savvy computer user. Your ultimate goal should be helping your kids to develop self-control, discipline, and accountability with the Internet.
If your child seems interested only in playing online video games, try a tie-in to one of their favorite games. For example, if your child prefers fantasy role-playing, encourage her or him to read fantasy books.
APA Reference
Tracy, N. (2021, December 15). Online Addict: Prevent Your Child From Becoming Addicted to Online, HealthyPlace. Retrieved on 2023, December 3 from https://www.healthyplace.com/addictions/internet-addiction/online-addict-prevent-your-child-from-becoming-addicted-to-online
Last Updated: December 30, 2021