What is Cybersexual Addiction?
Discover the warning signs and treatment of cybersexual addiction and find out what makes cybersex addictive.
Cybersexual Addiction has become a specific sub-type of Internet addiction. It has been estimated that 1 in 5 Internet addicts are engaged in some form of online sexual activity (primarily viewing cyberporn and/or engaging in cybersex). Early studies show that men are more likely to view cyberporn, while women are more likely to engage in erotic chat.
Warning Signs of Cybersexual Addiction:
Routinely spending significant amounts of time in chat rooms and private messaging with the sole purpose of finding cybersex.
Feeling preoccupied with using the Internet to find on-line sexual partners.
Frequently using anonymous communication to engage in sexual fantasies not typically carried out in real-life.
Anticipating your next on-line session with the expectation that you will find sexual arousal or gratification.
Finding that you frequently move from cybersex to phone sex (or even real-life meetings).
Hiding your on-line interactions from your significant other.
Feeling guilt or shame from your on-line use.
Accidentally being aroused by cybersex at first, and now find that you actively seek it out when you log on-line.
Masturbating while on-line while engaged in erotic chat.
Less investment with your real-life sexual partner only to prefer cybersex as a primary form of sexual gratification.
People who suffer from low self-esteem, a severely distorted body image, untreated sexual dysfunction, or a prior sexual addiction are more at risk to develop cybersexual addictions. In particular, sex addicts often turn to the Internet as a new and safe sexual outlet to fulfill their compulsions without the expense of costly 900-lines, the fear of being seen at an adult bookstore, or the fear of disease among prostitutes.
Understanding what makes Cybersex addictive.
Sexual compulsivity over the Internet is not just a result of deviant individuals engaged in acting out, but with remarkable speed, the mental health field has witnessed those with no prior criminal or psychiatric history engaged in such behavior online. The ACE Model of Cybersexual Addiction is used to explain how the Internet creates a cultural climate of permissiveness that actually serves to encourage and validate sexually deviant behavior. The ACE Model examines the Anonymity of online interactions that serves to increase the likelihood of the behavior, the Convenience of cyberporn and sexually-oriented chat rooms making it easily available to users, and finally, the Escape from mental tension derived from the experience which serves to reinforce the behavior leading to compulsivity.
The anonymity of electronic transactions provides the user with a greater sense of perceived control over the content, tone, and nature of the online sexual experience. Unlike real life sexual experiences, a woman can quickly change partners if her cyber-lover isn't very good or a man can log off after his orgasm without any long good-byes. What if a man privately wondered what it would be like to have sex with another man? What if a woman always wanted to try bondage? Within the anonymous context of cyberspace, conventional messages about sex are eliminated allowing users to play out hidden or repressed sexual fantasies in a private lab, without the fear of being caught. For anyone who has ever been curious about bondage, group sex, urination, homosexuality, or cross-dressing, cybersex offers a private, safe, and anonymous way to explore those fantasies. Therefore, individuals are more likely to sexually experiment as online users feel encouraged to engage in their adult fantasies and validated by the acceptance of the cyberspace culture.
This leads to the second variable of the ACE Model, the convenience of cyberporn and adult chat sites provides an immediately available vehicle to easily fall into compulsive patterns of online use. Industry estimates that 9.6 million users, or about 15% of all Web users, logged on to the 10 most popular sex sites in the month of April 1998 alone. There are an estimated 70,000 sex-related Web site with 200 new adult web sites that include pornography and interactive chat rooms are being added per day (Swhartz, 1998). The proliferation of sexually oriented chat rooms provides a mechanism that encourages a person's initial exploration. A curious husband or wife may secretly step into the "Dominance and Submission Room", the "Fetish Room", or the "Bisexual Room", only to be initially shocked at the erotic dialogue, but at the same time, sexually stimulated by it. The ease of availability serves to promote sexual experimentation among those who normally would not engage in such behavior. The most vulnerable individuals seem to be those who suffer from low self-esteem, a severely distorted body image, untreated sexual dysfunction, or a prior sexual addiction.
---
---
---
Many people may automatically believe that the primary reinforcement of the online sexual act is the sexual gratification received from the experience. Studies have shown that sexual stimulation may initially be the reason to engage in cybersex, however, over time, the experience if reinforced through a type of drug "high" that provides an emotional or mental escape or an altered state of reality. For example, a lonely woman suddenly feels desired by her many cyber-partners or a sexually insecure man transforms into a hot cyberlover that all the women in the chat room want. The experience not only provides sexual fulfillment, but allows a subjective mental escape achieved through the development of an online fantasy life where a person can adopt a new persona and online identity. The courts have already argued the role of online compulsivity as a mental disorder in the defense of online sexual deviancy cases. For example, one landmark case, the United States versus McBroom, successfully demonstrated that the client's downloading, viewing, and transferring of Internet pornography was less about erotic gratification and more about an emotional escape mechanism to relieve mental tension.
Gender significantly influences the way men and women view cybersex. Women prefer cybersex because it hides their physical appearance, removes the social stigma that women shouldn't enjoy sex, and allows them a safe means to concentrate on their sexuality in new, uninhibited ways. Men prefer cybersex because it removes performance anxiety that may be underlying problems with premature ejaculation or impotence and it also hides their physical appearance for men who feel insecure about hair loss, penis size, or weight gain.
Treatment for Cybersexual Addiction: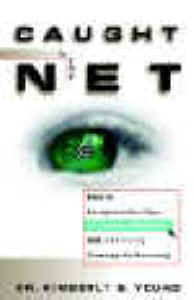 If cybersex has impacted a significant relationship, then click on the link to learn more about our exclusive new booklet: Infidelity Online: An Effective Guide for Rebuilding Your Relationship after a Cyberaffair.
If you and your marriage have already been hurt by Cybersexual addiction, then read Caught in the Net, the first and only recovery book on Internet addiction to help rebuild your relationship. Click here to order Caught in the Net
If you need immediate help, please contact our Virtual Clinic to receive email or live chat counseling sessions.
For spouses:find out how spouses deal with cyberaffairs
---
---
next: Men, Women, and the Internet: Gender Differences.
~ all center for online addiction articles
~ all articles on addictions
APA Reference
Staff, H. (2008, December 15). What is Cybersexual Addiction?, HealthyPlace. Retrieved on 2023, December 6 from https://www.healthyplace.com/addictions/center-for-internet-addiction-recovery/what-is-cybersexual-addiction
Last Updated: June 24, 2016