I Will Be Victorious, Bipolar!
Bipolar Disorder can kick you to the curb. It can be demanding and dominating, but I will not give in. I will continue my fight and I will be victorious. Nothing will stand in my way. Not even myself.
Fighting Bipolar Symptoms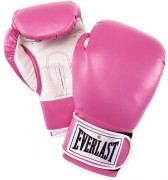 I know the symptoms of bipolar will return sooner than I like, but I will not lie down and let it take over my life. There is no one to blame. There is nothing to do but get up and live my life without fear. Fear can do awful things. It's made me cower each moment of each day. It's made me afraid to live my life. But, no more.
There is fight left in me yet. I plan to fight until the end of my life. I will not give in. I want a life full of laughter and people that I love. The only way to get that is to fight against my bipolar. Fighting will include regular trips to my doctor and keeping track of bipolar symptoms so it will give me a heads up when another episode is happening. The last episode caught me by surprise, but no more. I have the date in my calendar. I know it will happen again next year. I know depression is coming and I'm going to get meds for that soon.
Optimistic - Even While Living with Bipolar Disorder
In my head, I see a life of promise. I think it's possible to live with bipolar disorder, but there must be a constant fight to keep yourself alive. There must be a promise to yourself that you won't give in. You won't be the 20% that loses hope and commits suicide. You must make a promise to yourself that you will live with purpose. There must be something in your life that gives you hope, something that makes you give a damn.
Live your dream. Have faith in yourself that you can make it through anything. Your life has meaning. If you feel like you don't have meaning, then find something to give yourself meaning. Explore. Live.
Wake up tomorrow a new man or woman. Life is worth the trouble. Even if you're alone and you have no one, life is still worth the trouble. Live for yourself. Find a job or volunteer somewhere that makes you happy. Love yourself enough to walk the steps to happiness.
It's a new morning. What will you do with it?
APA Reference
Fender, C. (2010, May 27). I Will Be Victorious, Bipolar!, HealthyPlace. Retrieved on 2023, June 2 from https://www.healthyplace.com/blogs/bipolarvida/2010/05/i-will-be-victorious-bipolar
Author: Cristina Fender
Brava! Keep on fighting. It's the only way to ensure you enjoy life instead of living as a victim. Good luck!
Leave a reply