Introduction to Desiree Brown, New Author of 'More than Borderline'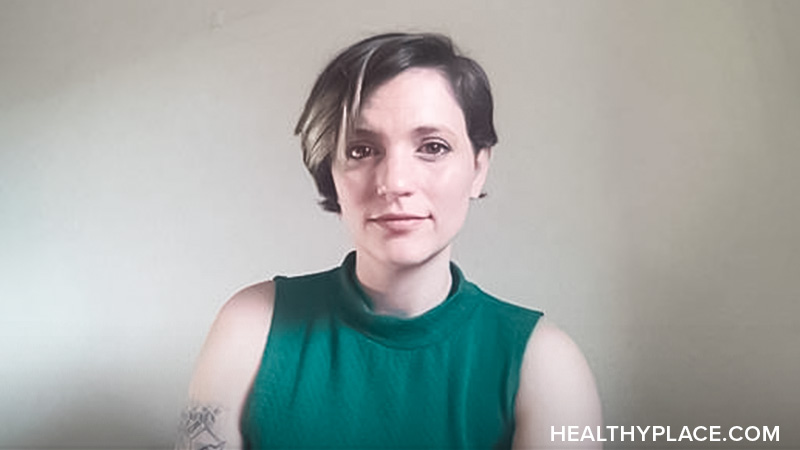 My name is Desiree Brown, I live with borderline personality disorder (BPD), and I am the new author of More than Borderline here at HealthyPlace. The first time I tasted those words, "borderline personality disorder," they disgusted me. Was I supposed to be in order? Would that then make me out of order? Like a common public toilet?
I took a moment to consider the life I had endured – sexual abuse, institutionalizations, the random chaos of my mother's wrath – and there was certainly enough dis-order to dawn the title.
Desiree Brown's Life Now with Borderline Personality Disorder
Looking at my life today, you would never guess I once felt like a toilet personified. I celebrate my 7th year in Denmark this summer. I have a bachelor's degree and plan to start a master's next year. But, most importantly, my life is structured and organized. I don't drink or do drugs, and I don't feel like I'm dying when life becomes challenging.
The extent to which I have cultivated healthy BPD management can be attributed to a combination of BPD therapy, medication, and personal research. Learning about BPD and the various treatments was and still is empowering. Not only are there others who experience the world similarly, but there is also a myriad of tools that can drastically lessen the suffering.
Desiree Brown's Contributions to 'More than Borderline'
I still have a lot of work to do, I'm not sure I'll ever be finished, but I believe sharing my experiences will benefit me as well as readers. Legend has it, BPD can't be treated, and those who struggle with it are manipulative and attention-seeking. These BPD stigmas are not only untrue, but they are also hurtful and harmful.
I'm excited to contribute to a platform that showcases just how different each of us is and contributes to a better and more accurate depiction of BPD. I aim to shed light on some of the not-so-talked-about elements of the disorder. My hope is to reach people struggling like I was and to encourage empowerment through self-insight, validation, and a sense of community.
Watch this to learn more about what I want to do on the More than Borderline blog.
APA Reference
Brown, D. (2022, April 6). Introduction to Desiree Brown, New Author of 'More than Borderline', HealthyPlace. Retrieved on 2023, December 11 from https://www.healthyplace.com/blogs/borderline/2022/4/introduction-to-desiree-brown-new-author-of-more-than-borderline
Author: Desiree Brown
Thannk you Desiree! How exactly do I follow your blog?
Leave a reply