Introduction to Randall Law, Author of 'Creative Schizophrenia'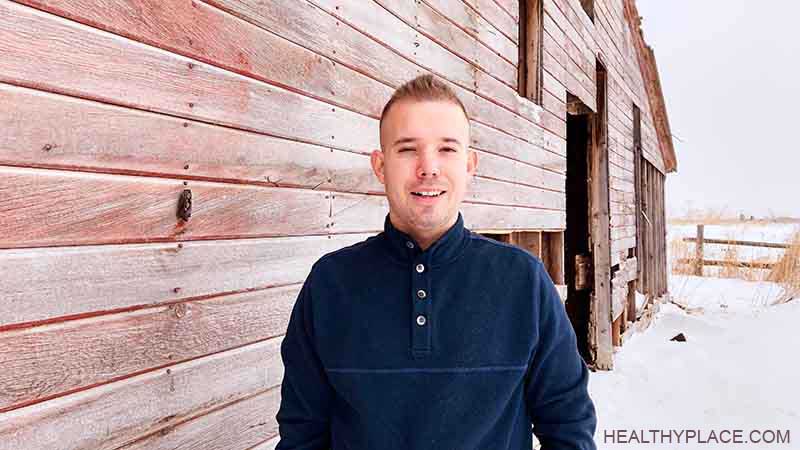 I'm Randall Law, the co-author of the blog, Creative Schizophrenia. I'm an often clueless father of three, a work in progress husband to one, a rabid sports fanatic and an unemployed physician assistant learning to live with schizophrenia while renovating a farmhouse built in 1910.
Randall Law Has a History of Psychosis, Anxiety and Depression
I've struggled with mental illness since I was sexually abused at age nine. This traumatic experience commenced a journey down a path of debilitating anxiety and depression that terminated in psychosis. Environmental factors gave way to genetic factors, and my mental illness morphed. I first heard voices when I was in high school. My first visit to the psychiatric unit came two years later after I nearly took my own life. The psychiatrist told me I was paranoid. I told him I wasn't. I didn't tell him about the voices I heard; I didn't understand them. I left the hospital and dumped my medications; I told no one. My schizophrenia was a secret.
After 7 years, I Sought Help
I endured seven years without medication. They weren't stable years, but I persevered. After graduating with an undergraduate degree in biology and a graduate degree in physician assisting, I thought the worst was behind me; I had achieved the stability I so desperately craved. My stability crumbled the day I began practicing medicine. Two months later, car keys in hand, I planned to drive to the airport so I could commandeer an airplane to fly to a deserted island. Instead, I approached my supervising physician and simply pleaded, "I need help."
Randall Law's Goal for 'Creative Schizophrenia'
I became a physician assistant because I enjoy helping others. I am not capable of practicing medicine right now because of my schizophrenia, but I hope to help others through my writing. I hope my words make you laugh. I hope they make you cry. I hope they help you to appreciate your life more fully. I hope they do the same for me. If you read my writing, I hope it makes a difference. I hope it helps you feel alive. I want to feel alive. 
More About Randall Law and What He Wants for 'Creative Schizophrenia'
Learn more about Randall Law.
APA Reference
Law, R. (2019, January 10). Introduction to Randall Law, Author of 'Creative Schizophrenia', HealthyPlace. Retrieved on 2019, October 16 from https://www.healthyplace.com/blogs/creativeschizophrenia/2019/1/introduction-to-randall-law-author-of-creative-schizophrenia
Author: Randall Law