Eating Disorder Treatment: Who's the Boss?
What happens when a clinician tells our child to do something we don't agree with? This is confusing for children, at times, and for us! The reality is that when we take our child to consult with a professional, we are engaging in co-parenting at some level. Another adult is telling our child what to do. But, at times, these instructions are in opposition to our guidance, and that great friend of eating disorders -- triangulation -- gets a boost.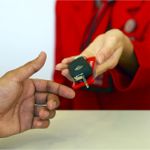 Judgment and Trust
When my daughter got her driver's license, the judge called all the parents for that week's crop of new drivers and our kids together. We all got a sobering lecture on driving dangers, heard from a local family that had seen the worst, and then the precious cards were given out: to the parents. The judge told us that we could decide when to hand it over and that we needed to remain involved and engaged.
He also gave us the responsibility to take it back, with his blessing, if and when we decided to do so.
When turning over information and treatment advice to eating disorder patients, I wish clinicians would be like that judge. Hand the permission to us to, in turn, hand over to our child. If your advice is that giving the child more responsibility for feeding is appropriate, tell us so in front of our child but in the context of asking us if we agree and giving us the responsibility for when and how. If a higher level of care is indicated, let us be aligned with you on that decision. Time for a change in strategy? Make it a united front. We need that authority, that trust, and that grounding for the difficult task of daily living during eating disorder recovery.
The Prescription: Three Square Meals
Functionally, this is like giving the prescription paper to the parents to go get filled and giving us instructions on dosage and side effects to look for. It isn't controlling or a boundary problem for parents to be accountable and informed: it is good and expected parenting. In this way, eating disorders need not be much different from any illness.
We're not doctors or therapists or nutritionists, but we are accountable for most of the day and for a lifetime with our dear children. It may seem symbolic, but letting us be parents in this way, during this difficult time, has benefits for the long term.
APA Reference
Collins, L. (2010, June 21). Eating Disorder Treatment: Who's the Boss?, HealthyPlace. Retrieved on 2023, December 6 from https://www.healthyplace.com/blogs/eatingdisorderrecovery/2010/06/whos-the-boss-with-eating-disorders
Author: Laura Collins