Marriage and Mental Illness: Take Care of the Caregiver
In every marriage with mental illness, taking care of the caregiver is as important as taking care of the mentally ill spouse. Too often we focus on the needs of the mentally ill spouse and forget that the partner supporting them needs love and support as well (The Role of Caregivers for People with Mental Illness). Without much-needed support, caregivers can experience burnout. Not only can their health be compromised if they experience caregiver burnout, but they will also be unable to support their mentally ill spouse. In every marriage with mental illness, taking care of the caregiver is essential.
Taking Care of the Caregiver If You Are A Friend or Relative
People often don't know how to help a family struggling with mental illness. Offering to help your friend or relative in the caregiver role will not only alleviate their stress but help support his or her marriage. Here are some ways you might be able to help a caregiver in a marriage with a spouse with mental illness: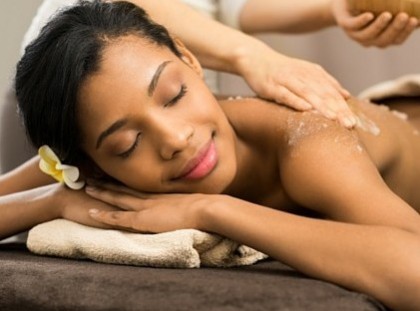 Offer to sit with the mentally ill spouse so that he or she can get time away.
Bring a meal over to help lighten the load (With Mental Illness In The Family, You Don't Get Lasagne).
Help with household chores, yard work, or sort out medical bills and paperwork.
Take him or her out for coffee and listen to him or her without judging or trying to fix the problems (Effective Listening Skills).
Treat him or her to something special: a haircut, massage, or new outfit.
Taking Care of the Caregiver if You Are the Mentally Ill Spouse
If your spouse is your caregiver, you can help take care of him or her in small ways that can make a big difference in your marriage:
Encourage your spouse to take breaks so that he or she can recharge.
Ask a friend to come spend time with you so that your spouse feels confident leaving to have some time for herself or himself.
Find small ways to say thank you. A note, text, or hug can do wonders for your exhausted spouse.
Understand that your spouse needs to spend "mental illness-free time" with you to maintain your relationship (book recommendation: Loving Someone with Bipolar Disorder by John Preston, Psy.D. and Julie Fast.).
Focus on how you can contribute around the house. Start with something small, like emptying the garbage. Over time, you may find you are capable of much more (Mentally Ill Spouses: Give What You Can To Your Marriage).
Taking Care of Yourself When You Are the Caregiver
If you find yourself in the role of caregiver for your mentally ill spouse, take care of yourself and your marriage by remembering these important truths:
Your health is absolutely as important as the health of every other member of your family.
You cannot work endlessly without meeting your basic needs of good food, exercise, friendship, sleep, and, even, fun.
Setting functional boundaries or limits with your mentally ill spouse is necessary for the wellbeing of your marriage.
It is okay to admit you are experiencing caregiver burnout. Only then can you address it.
You may need to see a therapist to help you deal with your partner's mental illness. Getting help is always a good thing, and not--no matter how it may feel--a betrayal of your marriage. Get the help you need.
Whether you are the mentally ill spouse or the caregiver, taking care of the caregiver is essential to keeping your marriage and family strong (more tips at Taking Care Of The Caregiver).
For more on the importance of taking care of the caregiver of a mentally ill spouse, see this video:
https://youtu.be/_g5WycAyP_8
Connect with Taylor on Facebook, Twitter, Pinterest, Google+, and her blog.
APA Reference
Arthur, T. (2016, March 2). Marriage and Mental Illness: Take Care of the Caregiver, HealthyPlace. Retrieved on 2023, December 7 from https://www.healthyplace.com/blogs/mentalillnessinthefamily/2016/03/marriage-and-mental-illness-take-care-of-the-caregiver
Author: Taylor Arthur
These are very useful tips.
One needs to understand the difference between careGIVER and careTAKER.
CareGIVER refers to giving or providing care for an individual who is in need of physical or mental care.
CareTAKER is one who takes care of an estate or a garden, as in flowers, vegetables, etc.
Leave a reply