Testing Affords Unlikely Relief
It's been a pretty quiet week on the homefront. No real "Boblems" to speak of. I know it won't last, but I'm enjoying it to the fullest.
As always, we are left wondering—to what do we owe the pleasure? Is it the recent increase in Bob's Focalin dose? The extended period of sunshine we've been blessed with? Bob's bipolar disorder just cycling through to a "baseline" state?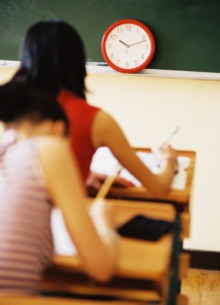 It could be any one or a combination of all the above. But I think there's another contributing factor that most people wouldn't consider. If I didn't know Bob the way I've come to know him, I'd probably miss it, myself.
It's MAP test week.
As far as I understand it, the MAP tests are Missouri's way of evaluating teacher and student academic performance (thus determining the amount of federal funding the district receives). As you may have guessed, I'm not a huge proponent of standardized testing, and even less a fan of school funding based on test scores. But after this week, I may change my tune.
During MAP testing week, the school building is like a tomb. There are signs posted throughout warning you to be "Quiet! Students are testing!" And it's obvious someone is paying attention—you can hear a pin drop no matter where you are. Students are provided snacks and water at their desks. They are allowed to use the restroom regularly. They are provided frequent rest breaks. There is no homework assigned this week.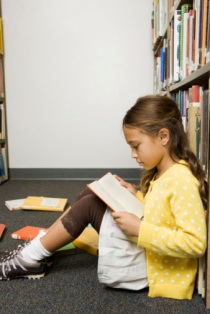 In short, it's the school of Bob's dreams. All he has to do is show up, take the tests, and when he's finished, read his book quietly.
Most parents would balk if this is what school looked like every day. I'd be delighted, at least for Bob. Such an environment might drive neurotypical kids crazy (pun intended), but for Bob, and I'm guessing other kids with mood disorders, it's just what the doctor ordered.
I'm sure some students—specifically, those who have test anxiety or ADHD—might find this week absolute torture. To them, I say hang in there—everything will be back to normal next week. No more tests, no more drills, no more constant focus and pressure and sitting still all day. After this week, it's a downhill slide to summer.
I still don't agree with standardized testing for multiple reasons, but I'm loving that it's giving Bob an environment he can succeed in at least one week out of the school year. Now if I can just figure out how to have his classes held in the library…
APA Reference
McClanahan, A. (2011, April 14). Testing Affords Unlikely Relief, HealthyPlace. Retrieved on 2023, March 22 from https://www.healthyplace.com/blogs/parentingchildwithmentalillness/2011/04/testing-affords-unlikely-relief
Author: Angela McClanahan
well...evidently, it wasn't so effective after all, and i'm not sure it was a "less stress" environment. (listen to my most recent audio and you'll see what i mean.)
you see the effects that less stress can for your child and yet you don't see the need to increase accommodations at school or the need for increased services?
Leave a reply