The Difference Between Oppositional Defiance (ODD) and DMDD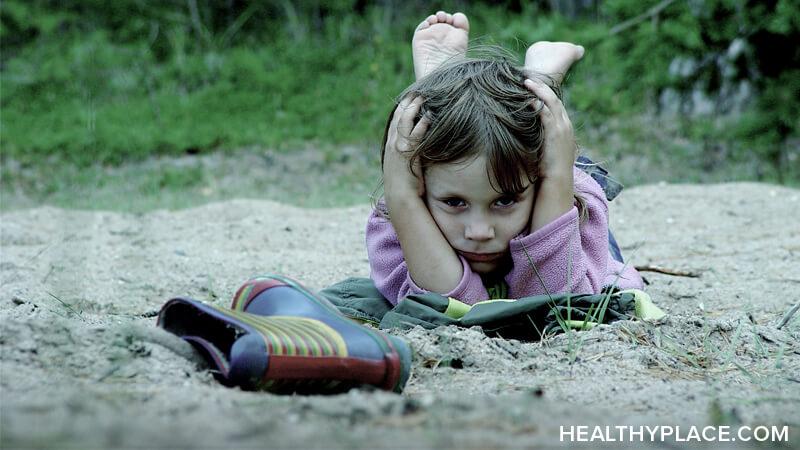 Children with disruptive mood dysregulation disorder (DMDD) may go through a couple diagnoses, including oppositional defiance disorder (ODD), in the beginning. This is partly because DMDD is a newer disorder, but it also looks like other illnesses--especially ODD. My son's first providers diagnosed him with ODD, and other DMDD parents have told me their kids also started with that diagnosis. There is, however, a subtle difference between the two.
Symptoms of ODD vs. DMDD Symptoms
Oppositional Defiant Disorder (ODD) Symptoms
Yes, the acronym is unfortunate. Whoever named the disorder clearly didn't have a child who might get labeled with it. That's a discussion for another post. For now, though, the Diagnostic and Statistical Manual of Mental Disorders, Fifth Edition, or DSM-5, describes ODD as a pattern of three types of behaviors.
Anger/Irritability -- The child often loses his temper, is easily annoyed or is angry/resentful most of the time.
Argumentative/Defiant -- The child argues with adults, actively defies or refuses to comply with rules/requests, deliberately annoys people or blames others for his mistakes or misbehavior.
Vindictiveness -- The child has been vindictive at least twice in the last six months
ODD is a tough label because it's often associated with conduct disorder (i.e. criminal behaviors). While the two can go together, ODD itself does not include criminal behavior. The symptoms can be scary, though, and the criteria include being purposefully annoying. So these kids get a bad rap.
Disruptive Mood Dysregulation Disorder (DMDD) Symptoms
Per the DSM-5, the following are the symptoms of DMDD:
Severe recurrent temper outbursts that aren't developmentally appropriate. Outbursts result in verbal rages and/or physical aggression towards people and property, and these outbursts are out of proportion to the situation (e.g. my son once destroyed his bedroom and broke his window because we asked him to do homework).
These outbursts occur three or more times a week.
Even when not having an outburst, the child is observed as irritable or angry most of the day, nearly every day.
These symptoms have to go on for at least a year before a diagnosis is appropriate and they have to happen in two or more settings (like home and school).
Similarities Between ODD and DMDD
Both disorders involve a consistently angry and disruptive child. Children with ODD may not have explosive rages, but severe cases result in purposeful destruction or assault. Both disorders can involve children blaming their behavior on others or refusing to follow rules.
Things get even more complicated if a child has other disorders. ODD is an impulse control disorder, and my son's attention-deficit/hyperactivity disorder (ADHD) includes a lack of impulse control. DMDD's explosive outbursts look like the outbursts with intermittent explosive disorder (IED; also a poorly chosen acronym). Parsing it out can be confusing to parents.
The Differences Between ODD and DMDD
My son went into his psychiatric hospitalization with diagnoses of ADHD and ODD. After observing him daily, though, his hospital psychiatrist said he wasn't seeing ODD. Yes, the outward behaviors looked similar, but my son had a mood disorder. That's what triggered the behaviors, which is different from ODD.
Children with ODD, he explained, have intent behind their behavior. They want to anger or scare people. Children with DMDD may elicit the same responses from others, but it's not on purpose. In fact, kids with DMDD often feel deeply remorseful after outbursts. Children with ODD generally lack remorse.
The Right Diagnosis Can Change Your Life
The line between ODD and DMDD is an extremely fine one. Our duty as parents, then, is to advocate. If something isn't working, ask what can change. Maybe it's the treatment, or maybe it's the diagnosis. From my own experience with my son, I can say that, sometimes, the right diagnosis makes all the difference.
APA Reference
David, M. (2017, October 23). The Difference Between Oppositional Defiance (ODD) and DMDD, HealthyPlace. Retrieved on 2019, September 22 from https://www.healthyplace.com/blogs/parentingchildwithmentalillness/2017/10/the-difference-between-oppositional-defiance-and-dmdd
Author: Melissa David