Susan Traugh Says Goodbye to HealthyPlace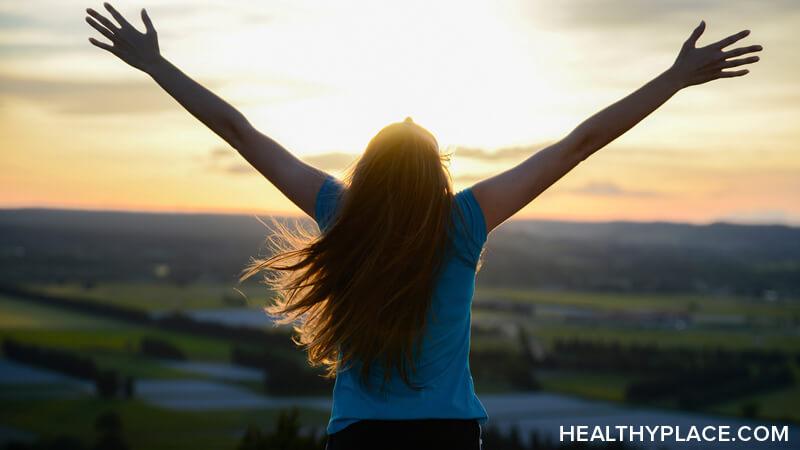 It has been my privilege to write for Life with Bob on HealthyPlace for this past year. HealthyPlace provides such a valuable resource to the community of people living with mental illness, offering insights, information, and open communication on the wide variety of issues that affect our community. Therefore, it is with some sadness that I say good-bye to my role in this fine organization.
Looking Back
I want to thank Natasha Tracy and all the incredible staff at HealthyPlace for their guidance and support during this last year. It is no wonder that the site has recently won the Bronze Award for the Spring 2018 Digital Health Award for Best Health Website. Readers of any of the blogs on this site have truly benefitted from the staff's hard work and dedication just as we writers have been encouraged and motivated by their kind support.
A New Chapter
As readers of my blog know, I have two grown girls with mental illness. Both of my daughters still live at home and are working hard to create independent lives for themselves. Currently, they are both taking classes at the local community college and are getting their first jobs.
I write at home so that I can be available to help them and still make a living. In addition to contributing to relevant blogs, I also write workbooks for young people transitioning into adulthood. And, that is where I need to place my focus in the future. My workbooks are taking off in a way that demands my full attention and I would be remiss to ignore the opportunity their success is offering me. To that end, I am trimming down the number of places to which I contribute so that I can expand my efforts on my workbooks.
Thank You for Your Support
To those of you who have followed my contributions to Life with Bob, I say thank you. I appreciate your support and loyalty. As I move on to the new adventures in my life, I wish you support in your journeys and good mental health on your own adventures.
APA Reference
Traugh, S. (2018, June 24). Susan Traugh Says Goodbye to HealthyPlace, HealthyPlace. Retrieved on 2023, December 4 from https://www.healthyplace.com/blogs/parentingchildwithmentalillness/2018/6/susan-traugh-says-goodbye-to-healthyplace
Author: Susan Traugh
thank you. can you provide information or links to your workbooks. I have a 17yr old daughter that we need help transitioning.
Hi Denise,
Thank you for reaching out with your comment. Susan Traugh no longer writes for HealthyPlace, but here is a link to some of the workbook curriculum she has created (not affiliated with HealthyPlace): https://www.susantraugh.com/daily-living-skills.
In addition, you might find HealthyPlace's parenting resource useful too, so here is a link to that page for more help and support: https://www.healthyplace.com/parenting.
Mary-Elizabeth Schurrer
Blog Moderator
Leave a reply