Winter Survival Tips for Keeping Your Spirits Up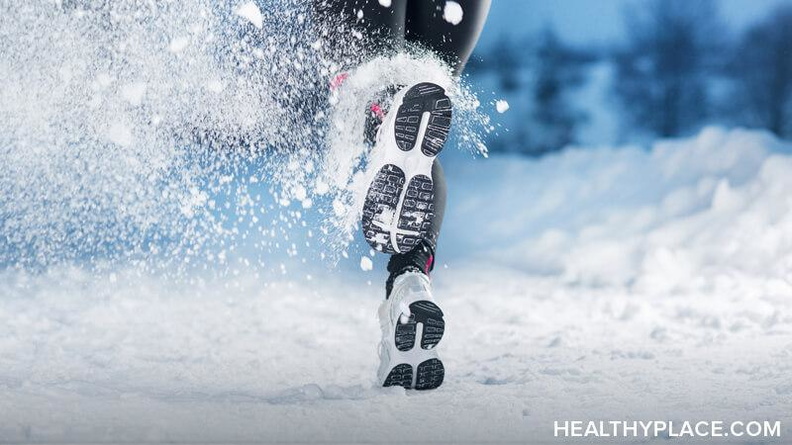 Every year when the last leaf falls of the tree and the gusting wind blows her chilly breath, dread develops in my heart. It means that winter is just around the corner. Oh sure, winter has its charms: freshly fallen snow, hot chocolate, and the anticipation or anxiety of the holidays. But what about the daily winter burdens like trying to start your freezing car, the shorter daylight hours, and the strong desire to act like a bear and hibernate? Most winter headaches can be remedied with a positive attitude and a few helpful winter survival tips.
Bundle up. The cold wouldn't be so bad if you're dressed appropriately. Many people forgo warmth for style, but there are tons of fashionable winter accessories that will keep you warm and looking cute. Note to the young guy standing outside when its 15 below wearing only a thin t-shirt – frostbite is not sexy.
Keep active. Fight the natural desire to sleep the winter away. It's a vicious cycle when you start being inactive – the less you exercise, the less energy you have. If you hate the cold, try a new exercise routine that can be done at home like yoga, pilates, exercise videos, or my favorite, the hula hoop. If you're going to brave the cold and do some outdoor activities, remember to dress in layers.
Start a new hobby. Winter is the perfect time to dedicate yourself to learning the art of painting, woodworking, or anything else that strikes your fancy. There's something about the colder months that forces you to hunker down and focus.
Avoid fatty foods. You might have a hankering for that double-cheeseburger, but all that fat and extra calories will make you feel sluggish and sleepy. Opt for a grilled chicken sandwich with whole grain bread instead.
Stay hydrated. The harsh winter climate can wreak havoc on your skin and hair. Drinking lots of fluid is good for your body and helps to keep your skin moisturized. Want a quick fix for dry feet? Try lathering your parched skin with petroleum jelly before you go to bed and slip on a pair of cozy socks to lock in the moisture. In the morning, you'll wake up with happier feet.
Get your sunshine fix. During the winter months you'll likely get less exposure to natural sunlight due to the shorter daytime hours. For me, it's kind of depressing going to work in the morning while it's dark and coming home to darkness too. Others suffer from seasonal affective disorder. Several studies link decreased sunlight to increased depression. Vitamin D, also known as the sunshine vitamin, is what our bodies produce when exposed to sunlight. Talk to your doctor about the possibility of incorporating Vitamin D supplements. Some foods that are high in Vitamin D include salmon, sardines, eggs, cod, and milk.
Pamper yourself. Relax by soaking in a warm tub with a sprinkle of Epsom salts. The warm water is good for getting your blood flowing, hydrating dry skin, soothing aching muscles, and acts as a good decongestant if you are feeling the onsets of a cold. Besides, sometimes you need to treat yourself to a luxurious bath instead of your standard quick shower.
Stay connected. Just because your body feels like hibernating doesn't mean you need to actually have a sleepy social life. Socializing with friends and friends is a good way to get out and beat the winter 'blahs.'
Enjoy the frosty season because before you know it, the warmer weather and all its spring-cleaning glory will arrive and you may actually miss the slower days of winter.
APA Reference
Fung, T. (2010, December 15). Winter Survival Tips for Keeping Your Spirits Up, HealthyPlace. Retrieved on 2023, December 7 from https://www.healthyplace.com/blogs/theunlockedlife/2010/12/keeping-your-spirits-up-during-winter
Author: Theresa Fung
Nadyne, your neighbor is lucky to have someone as kind and considerate as you around. Your positive attitude is definitely great for your own health and I'm sure others are affected by it as well. :)
Its been over one year and I havn't been sick. As the seasons change, I continue to count my blessings for good health. There are many people living with very sad and unfortunate health issues. For example, my neighbor who I am taking shopping tomorrow because she might be able to fit into my car. At the age of 48 she is close to 400 pounds and can't even walk anymore. I am happy if i can help her some way.
Leave a reply