5 Tips to Maintain Your Job--With Depression
Have you ever experienced the joy of being offered an employment opportunity? We may make the statement, "I got the job!" with a happy tone and then say it again with an anxious tone. Why? Because we landed the job, but will we be able to maintain it? We know that depression can prevent people from functioning well enough to meet work demands. But take a look at these tips to maintain a job with depression to see how you can keep that employment.
How Do I Maintain My Job When I'm Depressed?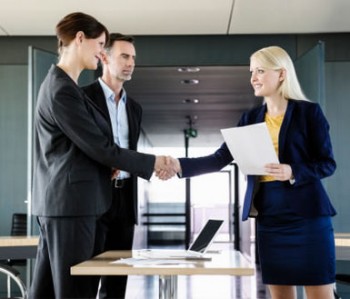 Some days, I simply do not have the energy, nor motivation, to get up and do my job. I know that bouts of depression will continue to interfere with my life; however, I have learned ways to help minimize the frequency and severity of the depression symptoms that make maintaining a job difficult. In the first part of this two-part article, I will share with you the first five tips:
Seek treatment. Get into therapy. It is a great resource to have a professional to work with you throughout your life. Therapy can help you with interpersonal, reasoning and other skills you will need to be successful in your job. If you are not currently, consider getting and staying on medication. Take them as prescribed and see a psychiatrist routinely for medication management.
Get adequate sleep. Pay attention to your moods as they correlate to the amount and quality of sleep you get. Be aware of your body clock (when your body gets into a pattern of times you go to sleep and wake). You can change your body clock to meet the schedule of your job if it is the same timeframe each day.
Eat healthily. Proper nutrition is essential to wellness. Consult a dietitian, if possible, and set simple nutrition goals. Take a multivitamin and drink about eight cups of water daily. Do not skip lunch breaks.
Stay active. Exercise is important because it releases chemicals called endorphins which are known to create feelings of happiness, reduce stress, minimize pain and help you sleep better. Do at least one thing each day that helps keep you moving and your blood circulating. Consult a physician regarding what's appropriate for you.
Do not use drugs. Drugs such as nicotine, caffeine, alcohol and illicit drugs can create new or worsen existing symptoms. Drugs usually interfere or interact with prescribed medications. Use of some of these drugs may prevent you from operating at peak performance while at work. Keep in mind, many employers have drug testing policies. Lastly, you do not want the risk of developing chemical dependency.
Visit me next time for five more tips on keeping your job when you have depression.
APA Reference
Barrett, C. (2014, October 11). 5 Tips to Maintain Your Job--With Depression, HealthyPlace. Retrieved on 2023, February 6 from https://www.healthyplace.com/blogs/workandbipolarordepression/2014/10/10-tips-to-maintaining-a-job-with-depression-part-1
Author: Charity Barrett
This is a really helpful article
Thank you. I am excited to submit more articles and hope you will visit the blog often.
thanks for the tips. I'm getting ready to go back to work.
You are very welcome. I will posting articles biweekly. Visit our blog anytime. Best wishes to you with your job search. I will be doing a piece on how to market yourself despite your illness and possibly having been out of work for a while, etc.
Leave a reply