Working with Bipolar in Times of Crisis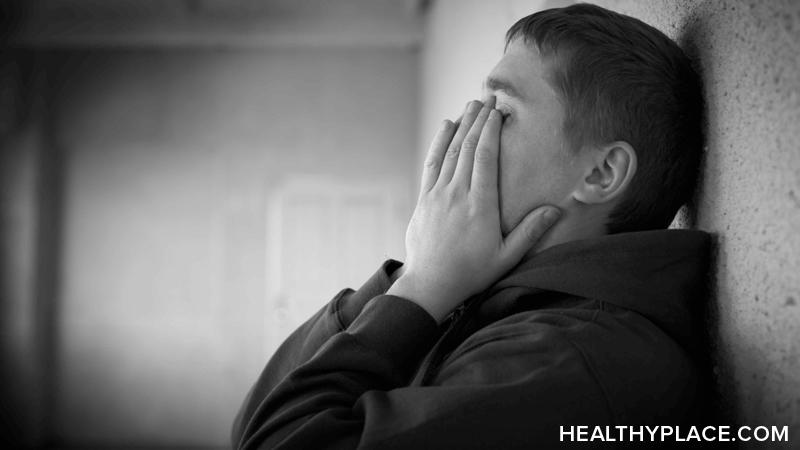 It is not an easy time for anyone right now, and dealing with bipolar during this crisis is very difficult. The ongoing social and economic upheaval of the COVID-19 crisis, and the civil unrest in the wake of the tragic and senseless murder of George Floyd on May 25, have triggered feelings of fear, anxiety, anger, and depression in many people. Such feelings are natural and appropriate responses to racism, violence, isolation, and financial uncertainty. And they can make focusing on work extremely difficult, if not impossible -- especially for those of us already dealing with mental health challenges such as bipolar disorder.
Something to Remember When You Have Bipolar in a Crisis
Struggling to Focus on Work During Times of Crisis Is Normal
I have really been struggling to focus on work in the last week. Even though I know that it's necessary to continue looking out for my livelihood and working towards building the career and life I want for myself, it feels wrong to continue on with "business as usual" when so many are hurting.
I've experienced the full rollercoaster ride of emotions, sometimes within the span of a single hour: anger over racial injustice, fear for the health and safety of many of my loved ones, guilt that I should be doing more to help, gratitude for the moments of clarity and hope, and deep, profound sadness over the state of the world. As someone who already experiences extreme emotions thanks to my bipolar disorder, this crisis is making it nothing short of exhausting.
Fortunately for me, I am the kind of person who finds comfort and stability by keeping myself busy with work and personal projects. I also know that keeping a strict routine is critical for managing my moods at the best of times, and it is absolutely non-negotiable now. But for many people who experience the daily challenge of working with bipolar in a crisis, these current times can make keeping up with work and sticking to a daily routine feel like an insurmountable obstacle.
If you're struggling to manage your bipolar disorder and keep up with work during this time of fear and uncertainty, you are not alone, and your feelings are completely valid.
3 Ways to Manage Work with Bipolar in Crisis
Pay attention to your body's cues. -- You may experience a physical urge to shake, cry, or scream. This is your nervous system's way of dispelling trauma and stress from the body, and it's a normal response that all mammals have to extreme fear and anxiety.1 Find a safe, quiet place to get these feelings out. (When I feel this way I like to stand in the shower and let the warm water wash over me.) Make sure that you also stay hydrated, eat at regular times, and get plenty of sleep.
Make your routine non-negotiable. -- While keeping a regular routine can be challenging in times of crisis, consistent daily structure is key to preventing depression and mania. Remember that you cannot take care of your work -- or your loved ones -- if you are not okay.
Set strong digital boundaries. -- It's been said before, but it bears repeating: set firm boundaries around scrolling through social media and reading the news. It is possible to stay informed about what's going on and ways you can help while practicing good self-care. Implement what that balance looks like for you to avoid falling into a time-suck or becoming paralyzed with sadness, fear, and stress.
How are you coping with work and bipolar during this time of crisis? Share your thoughts in comments.
Sources
Porges, S., "The Polyvagal Perspective." Biological Psychology, June 26, 2006.
APA Reference
Rose, N. (2020, June 10). Working with Bipolar in Times of Crisis, HealthyPlace. Retrieved on 2023, September 24 from https://www.healthyplace.com/blogs/workandbipolarordepression/2020/6/working-with-bipolar-in-times-of-crisis
Author: Nori Rose Hubert