Depressed, Don't Want to Talk to Anyone at Work? Read This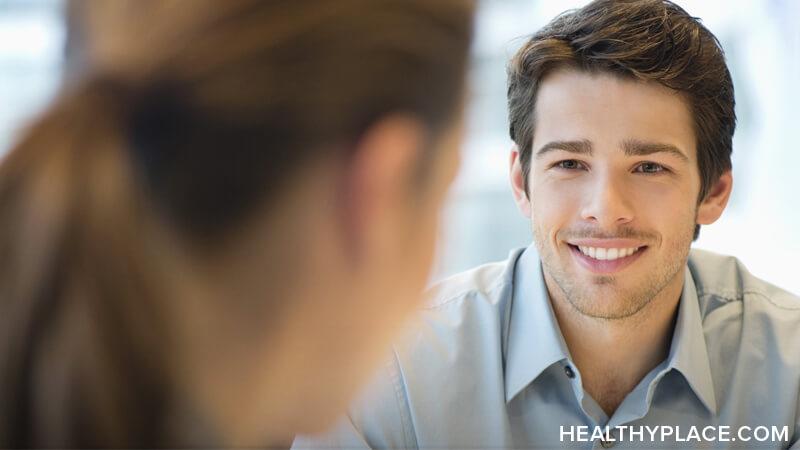 One of the symptoms of depression is the tendency to isolate oneself from others. Naturally, this need to be alone enters one's professional life too. This translates to avoiding interaction with coworkers, clients, etc. Instead of beating yourself up for being anti-social or weird, read on for what to do when you don't want to talk to anyone at work.
It's Normal to Not Want to Talk at Work
Firstly, know that it is normal for depressed people to want to be alone and to not want to talk to coworkers. While everyone has their reasons for doing this, I believe it's a move by the mind to conserve energy levels. Depression tends to make one feel physically and mentally exhausted, and this results in depression fatigue. The limited energy of a depressed person is more or less exhausted by paid work and housework. So during or after a hard day's work, socializing seems like an avoidable, unnecessary chore. 
Even people without depression isolate themselves from time to time, and they have higher energy levels than people like us. The bottom line is: show yourself some self-compassion and accept that it is okay to keep to yourself at work. 
Work With What You Have
Now that you've accepted it's okay to be a loner, let's deal with the next pressing issue: ignoring the people you work with is not always an option. There will be times when you will have to communicate with them. In such situations, minimize social interaction to protect your energy. Some ways in which you can do this are:
Replace meetings with emails -- I think most office workers will agree with me when I say that most meetings are unnecessary, boring, and take up too much time. Emails often get the same job done far more quickly and efficiently, so use them as often as possible. This move will serve you and is likely to go down well with the majority as well. 
Talk to the manager or Human Resources (HR) person -- If your workplace is mental health-friendly, tell your manager or HR person that you have depression and can focus on one of two things: doing your job or being personable. But if your workplace isn't supportive, give them some other reason that explains your aloof nature. This way, you will have someone in your corner to look out for you. 
Find a new job -- If you are being singled out or bullied for being unsocial, look for an inclusive workplace. No job is worth sacrificing your mental health. If possible, switch to a line of work that does not require you to talk as much. 
It's tough to stand your ground but it's not impossible. As you can see in the video below, I didn't let anyone's judgment change my "unapproachable" nature at work. 
Remember, you, alone, know how much solitary time you need at work. Don't apologize for being quiet, unfriendly, or depressed. That said, if you are more tired, distant, or depressed than usual, consult your therapist or doctor. 
APA Reference
Shaikh, M. (2021, August 26). Depressed, Don't Want to Talk to Anyone at Work? Read This, HealthyPlace. Retrieved on 2023, December 1 from https://www.healthyplace.com/blogs/workandbipolarordepression/2021/8/depressed-dont-want-to-talk-to-anyone-at-work-read-this
Author: Mahevash Shaikh
I love the "work with what you have" section! It's so empowering to have tangible suggestions and tools that feel manageable and absolutely will make a difference. Depression and the workplace is something many people are familiar with, articles like these are so helpful.
Thanks, Lizanne!
It is because of amazing mental health professionals like you that I'm able to come up with practical tips :)
Leave a reply