Housing Options for Young Adults with Mental Illness
Tim has announced that when he turns 21 next summer he wants to move out. I can't begin to explain all the ways that frightens me. Except for this past February when he knew he needed a few days inpatient, Tim has been stable for just over a year. I never, ever thought we would get to this place. He even spent two straight weeks alone with my parents in July, helping them with chores around the house and playing miniature golf. He hasn't been able to do that since he was nine. Moving out means Tim will have to be responsible for all the things he doesn't realize he relies on us for, and for all the things he is responsible for now, but I remind him about almost daily. We can teach him these things, yes. But what we can't teach him scares me more, namely, how to keep him safe out in a world that may automatically assume he's dangerous, and may be dangerous to him because he trusts too much.
Housing Options for Persons With Mental Illness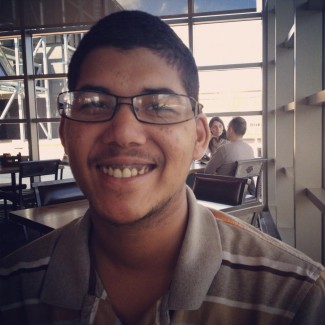 In our area, there are three options for supported housing: group homes, nursing homes, and permanent supportive housing. Some options are, of course, better than others. For example, a nursing home for someone like Tim who is stable now is not a good option as he will be with people decades older than him who are, most likely, very unstable. Tim is very impressionable, and being stuck in a nursing home with persons who are actively psychotic could set his progress back. A group home is more likely to have residents closer to Tim's age and ability, but many of the group homes in the area are in neighborhoods with the highest crime rates, meaning the residents aren't always safe leaving the group home on their own, even during the day. Plus, Tim would prefer not to have a roommate, as he has had a negative experience with roommates in residential treatment. That leaves permanent supportive housing.
The Community Objections to Supportive Housing
In our area, residents and city councils are fighting to keep supportive housing developments out of their neighborhoods, citing everything from increased traffic to increased crime, even though communities with supportive housing have experienced neither. Statistics show that persons with mental illness that live in supportive housing are less likely to be arrested, use less public services, and save the taxpayers an average of $4,828 per person over a two year period. For a supportive housing apartment building with 22 apartments, a county could save its taxpayers more than $106,000 for the residents in that building alone. And crime doesn't go up.
In the coming weeks we will try to get Tim on the waiting list for an apartment in one of the supportive housing units in our county. We hope that one becomes available by the time he is 21. In the meantime, I will be going to city council meetings with Tim to show them what a young adult with mental illness looks like. I hope they will have a harder time saying no to Tim's face.
APA Reference
Hickey, C. (2014, August 21). Housing Options for Young Adults with Mental Illness, HealthyPlace. Retrieved on 2023, December 10 from https://www.healthyplace.com/blogs/mentalillnessinthefamily/2014/08/housing-options-for-young-adults-with-mental-illness
Author: Chrisa Hickey
I have two sons, ages 38 & 40 who would need permanent disability housing How much would it cost per month? A bachelor and meals provided..
Chrisa, one year plus has passed since you posted about your fear and frustration re your son moving out. How did things turn out? What has worked so far...for him and for you?
Hi Marie,
Chrisa is no longer writing for this blog. If you'd like to check up on her, try clicking on one of her social media links within one of her blogs. She is on Facebook, Google+, and Twitter.
Blessings,
Taylor
Wow where do you go and where do you start?
Signed
Parent in the same boat too
Leave a reply