Getting Involved in the Mental Health Community Changed My Life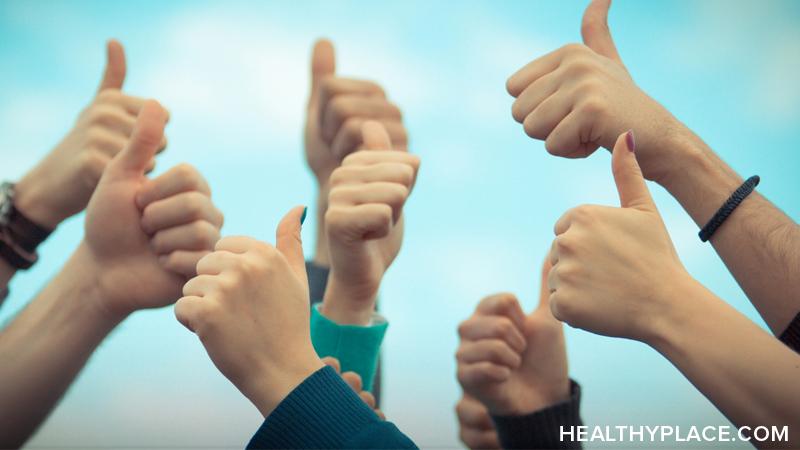 Being involved in my local NAMI chapter helped me understand I wasn't alone with my bipolar disorder.
I left the mental hospital with three things. A list of prescriptions, a cheap toothbrush and a diagnosis of bipolar 2. The toughest part about going to a mental hospital is leaving it. Sound crazy? It's true. The protective wall that separates you from people's judgment suddenly crumbles and reality sets in. The breakdown, the hospital and the diagnosis of bipolar 2 disorder were swept under the rug as if nothing had ever happened. I moved forward and began my journey to self-exploration. However, even when things were falling into place, I felt incomplete and isolated. At crowded social events with friends, I still felt alone. It was then that I realized I had to explore and accept my life as a someone living with a mental health condition. I just didn't know how I was going to do this.
Realizing I Wasn't Alone with Bipolar Depression
In the summer of 2014, I began volunteering at the local NAMI (National Alliance on Mental Illness) office. I was working two jobs, but any spare time I had I would spend it doing various side jobs at the office. I did not reveal my diagnosis to any of the employees. They assumed I was a random college student forced to complete community service hours. However, I could tell they were confused by my quiet presence in the office. Finally, I revealed my diagnosis of bipolar 2, followed by loud cheers as if they had solved a mystery. Shortly after that, my role went from volunteer to mental health advocate and public speaker. I became fully engaged with the mental health community.
My experience with that laid out the foundation for me to thrive as an individual. I received support from people who understood me. My eyes were opened to so many different facets of mental health. I worked with and built friendships with young adults living with bipolar disorder who had interesting lives as young professionals, students, and innovators. Due to the stigma of having bipolar disorder, people fear coming forward about their mental health condition. It isolates us and prohibits us from embracing our diagnosis. It blinds us from the truth. Getting involved in the mental health community removes you from this restricted environment. I recommend getting involved to every person with a mental health condition who is struggling to accept their mental illness diagnosis and searching for genuine support. I would not be who I am or where I am today if it was not for my involvement in the mental health community.
Start getting involved right here, right now. Comment in the section below. Share your experience, thoughts or questions. Do a short video sharing your experience and send it to info (@) healthyplace.com. Learn about your condition and others on the HealthyPlace website. Below, I share my personal favorite ways to get involved in the mental health community. We are one community. We are one tribe.
How to Get Involved in the Mental Health Community
Reach out to your local NAMI and utilize their resources such as support groups. http://www.nami.org/
Get involved on your college campus: Active Minds and NAMI clubs
APA Reference
Blum, H. (2017, April 3). Getting Involved in the Mental Health Community Changed My Life, HealthyPlace. Retrieved on 2023, June 2 from https://www.healthyplace.com/living-with-bipolar-blog/getting-involved-in-the-mental-health-community-changed-my-life-this-is-why
Author: Hannah Blum
I've been living with Schizophrenia since, well I guess since the Flintstones
started talking to me in first grade... I sure didn't understand it then.
41 years later, it never goes away. You guys have guts to accept and move on. I'm hitting the bottle, and damn hard.
I wish there was a social media that was, like non-profit. FB twitter and all that, there just regular corporations out to make has much money as possible. It's awful to profit on other people's problems..
Hannah, Although you wrote this article in 2017, Healthy Place published it in its weekly newsletter. In writing NAMI Rome Georgia's weekly newsletter featuring NAMI's supports groups, I added your testimonial.
I would like places in my area where I may be able to volunteer with mental illness. I live on the eastern shore, Md near Annapolis
Leave a reply