About Hannah Blum, Author of I'm Bipolar Too Blog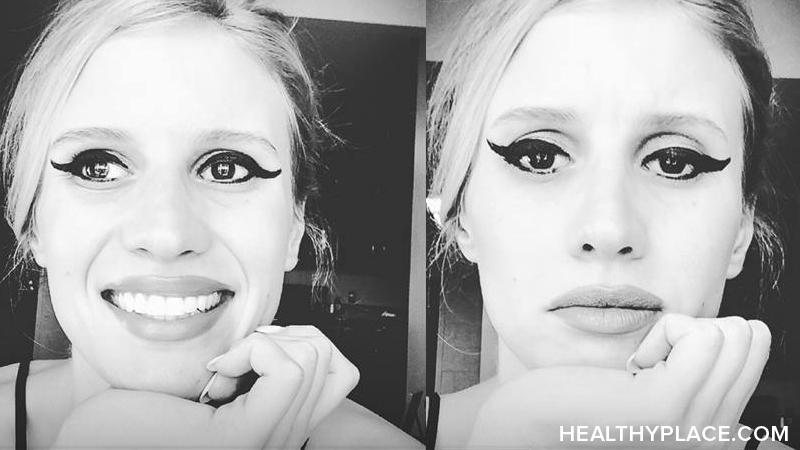 Hey HealthyPlace Community! So glad to have you here! 
I am Hannah Blum, a blogger, and vlogger with my own bipolar 2 YouTube channel for HealthyPlace. My journey in mental health began years ago in high school when I started to experience symptoms of bipolar disorder. I went from prom queen to a mental patient. It took years for me to accept my bipolar depression diagnosis and learn how to cope with the roller coaster of bipolar 2.
In 2014, I got involved with the mental health community, organizing and doing various side jobs at the local NAMI (National Alliance on Mental Illness) office. It was there that I learned the true impact of mental health on society. At one point, a woman in the office, who I had become very close with, asked me about my story. From there, I was asked to speak at the 2014 Annual NAMI Conference about the impact physical health has on mental health. It was the first time I spoke publicly about my disorder and needless to say it was overwhelming. However, it felt right and I wanted to continue my journey as a mental health advocate.
In 2015, I came in 3rd place at my university's public speaking competition. I spoke about mental health on college campuses. In 2016, I graduated from North Carolina State University with a B.A. in Media Communication. I decided to put my education in media and my passion for mental health together. I saw a gap in mental health, which was the lack of utilizing mediated platforms such as blogs, online resources, and social media to spread awareness. I started my personal blog, Halfway2hannah, and that led me to where I am today.
I'll be posting here every Tuesday and Thursday. By coming to the blog regularly, you'll get an authentic experience that is engaging and compelling. I am unfiltered and unafraid to talk about mental health in a bold and compassionate way. We are going to laugh, cry and learn a lot from each other. I encourage everyone to join in by commenting, asking questions and sharing their thoughts. I am happy you are coming along for the ride. 
APA Reference
Blum, H. (2017, March 17). About Hannah Blum, Author of I'm Bipolar Too Blog, HealthyPlace. Retrieved on 2023, December 6 from https://www.healthyplace.com/living-with-bipolar-blog/about-hannah-blum
Author: Hannah Blum
Hi Hannah, !ove your honesty here, have you tried this ministry 'Be In Health' with Dr Henry Wright ? Seen reports of people getting healed of many thing including Bipolar Disorder there...https://youtu.be/Z_-lB1--lRY
Also here : https://youtu.be/0g0qwJynPOU
...Hope you canget healed, will pray now ...ps you always look lovely on the videos I saw ans so clear and helpful! I Bless you in Jesus name!
Leave a reply