Does Therapy Focus on Problems or Solutions?
Here's what's happening on the HealthyPlace site this week:
---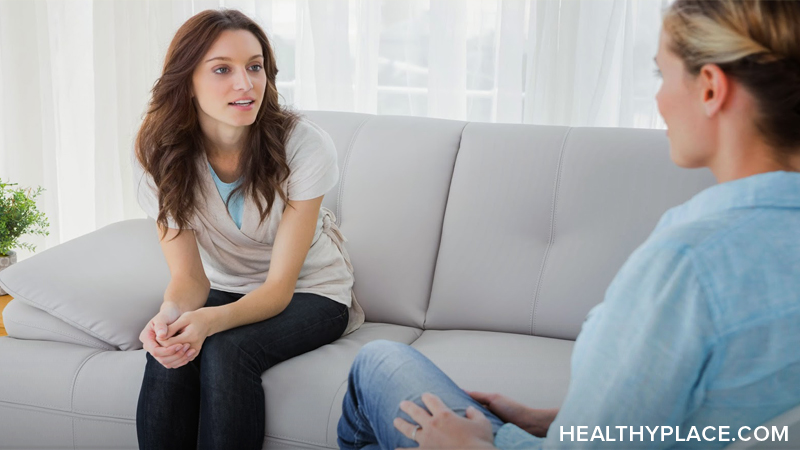 Does Therapy Focus on Problems or Solutions?
If you are experiencing mental health difficulties that are disrupting your life, you might consider working with a therapist to help you sort things out and strengthen your mental health and mental wellbeing. The nature of therapy differs among therapists, so learning about different therapists (and the different types of therapy) before selecting one can help you work effectively toward healing.
Each therapist has their own research-based approach to helping people. There are many approaches to healing because everyone is unique; what might work well for one person won't help another at all. An important difference among therapists is whether they focus on problems or solutions. (Read this to learn how to find a therapist who's right for you.)
Of course, all therapists and clients do work on both problems and solutions. Some, though, believe that it's important to talk about problems and where they came from in order to come to terms with them. Others believe that therapy should involve developing solutions and goals for the future.
Think of your own objectives for therapy. Look for a therapist that matches your needs. Consider asking questions like these to learn a therapist's focus:
How much will we explore my problems?
Will I have a chance to vent?
Will I be developing solutions for the future or talking through what happened to me in the past?
Related Articles Dealing with Therapy
Your Thoughts
Today's Question: In your opinion, would therapy be more helpful to you if you could focus on what is wrong or on looking to a better future? We invite you to participate by sharing your thoughts, experiences, and knowledge on the HealthyPlace Facebook page.
From the HealthyPlace Mental Health Blogs
On all our blogs, your comments and observations are welcomed.
Feel free to share your thoughts and comments at the bottom of any blog post. And visit the mental health blogs homepage for the latest posts.
------------------------------------------------------------------
Most Popular HealthyPlace Articles Shared by Facebook Fans
Here are the top 3 mental health articles HealthyPlace Facebook fans are recommending you read:
If you're not already, I hope you'll join us/like us on Facebook too. There are a lot of wonderful, supportive people there.
------------------------------------------------------------------
Mental Health Quote
"You're going to be okay. Breathe and remember that you've been in this place before."
Read more anxiety quotes.
------------------------------------------------------------------
That's it for now. If you know of anyone who can benefit from this newsletter or the HealthyPlace.com site, I hope you'll pass this onto them. You can also share the newsletter on any social network (like facebook or stumbleupon) you belong to by clicking the links below. For updates throughout the week, follow HealthyPlace on Twitter or become a fan of HealthyPlace on Facebook. Also, check out HealthyPlace on Instagram, YouTube and Pinterest, where you can share your mental health pins on our Share Your Mental Health Experiences board.
APA Reference
Peterson, T. (2019, November 5). Does Therapy Focus on Problems or Solutions?, HealthyPlace. Retrieved on 2023, November 28 from https://www.healthyplace.com/other-info/mental-health-newsletter/does-therapy-focus-on-problems-or-solutions
Last Updated: November 5, 2019