Emotional Responses to Traumatic Events
Here's what's happening on HealthyPlace: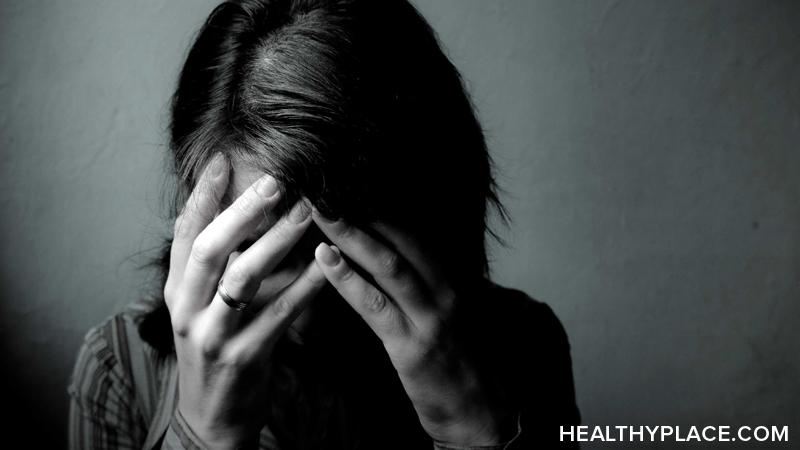 Emotional Responses to Traumatic Events
Tragedy struck Umpqua Community College in Roseburg, Oregon on October 1, 2015. Since the mass shooting that killed 10 and injured nine, many have wondered, "Is it normal for people who aren't directly connected to the event to feel traumatized?" Yes, it can be normal to have strong emotional reactions (despair, anger, fear, anxiety, depression, etc.) to traumatic events.
To be diagnosed with a trauma and stressor-related disorder, one must meet criteria outlined in the American Psychiatric Association's DSM-5. However, it doesn't take a diagnosis of posttraumatic stress disorder (PTSD) or acute stress disorder to experience intense reactions to a horrific event, even one that occurs far away.
Managing Emotions During A Traumatic Event
When tragedy occurs, it's helpful to remember that feelings are just feelings. Allow them to happen, and then try some reality testing: check with yourself or someone else to see just how realistic your thoughts and emotions are. Then, grounded in your reality, put your feelings in perspective. It can be healthy, too, to limit your exposure to the event by restricting your time in front of news and social media. It's normal to react strongly to a traumatic event. For safeguarding your mental health, identify what's happening and maintain a healthy balance; empathize without getting lost in the traumatic emotions.
Related Articles Dealing with Emotional Responses to Traumatic Events
Your Thoughts
Today's Question: Today's Question: If you've ever faced a traumatic situation, what have you done to balance your emotions and stay mentally healthy? We invite you to participate by commenting and sharing your feelings, experiences and knowledge on the HealthyPlace Facebook page.
Most Popular HealthyPlace Articles Shared by Facebook Fans
Here are the top 3 mental health articles HealthyPlace Facebook fans are recommending you read:
If you're not already, I hope you'll join us/like us on Facebook too. There are a lot of wonderful, supportive people there.
------------------------------------------------------------------
From the HealthyPlace Mental Health Blogs
On all our blogs, your comments and observations are welcomed.
On all our blogs, your comments and observations are welcomed.
Feel free to share your thoughts and comments at the bottom of any blog post. And visit the mental health blogs homepage for the latest posts.
------------------------------------------------------------------
That's it for now. If you know of anyone who can benefit from this newsletter or the HealthyPlace.com site, I hope you'll pass this onto them. You can also share the newsletter on any social network you belong to by clicking the links below. For updates throughout the week, follow HealthyPlace on Twitter or like HealthyPlace on Facebook.
APA Reference
(2015, October 8). Emotional Responses to Traumatic Events , HealthyPlace. Retrieved on 2023, December 9 from https://www.healthyplace.com/other-info/mental-health-newsletter/emotional-responses-to-traumatic-events
Last Updated: July 28, 2022