What is Biofeedback, and How Does it Help Mental Health?
Here's what's happening on the HealthyPlace site this week:
---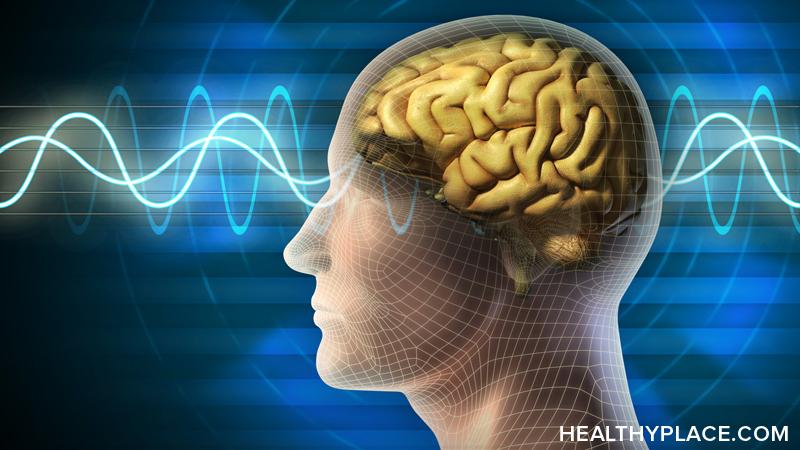 What is Biofeedback, and How Does it Help Mental Health?
Biofeedback is a physical and mental health treatment approach in which people learn how to tune into their natural mind-body connection in order to improve their health and wellbeing. Not only do people become more aware of their inner workings, through biofeedback people can even come to control functions such as heart rate, blood pressure, and even brainwaves that are otherwise involuntary.
Biofeedback is a process that someone does with a trained doctor or other qualified practitioner. Different types of biofeedback target different parts of the body, such as muscle tension, skin temperature, and brain waves. Biofeedback involving awareness and control of brain waves is used for treating many mental health conditions, including anxiety, depression, eating disorders, PTSD, ADHD, and more.
This treatment is non-invasive and does not involve the use of medication. For mental health conditions, electroencephalogram (EEG) procedures are commonly used (Natural Alternatives: EEG Biofeedback or Neurofeedback). Small electrodes are attached to the head to read brain waves, and patients learn how to positively affect brain activity.
Research into the effectiveness of biofeedback is mixed; some studies show that it helps, while other studies report that it has minimal effect. If it interests you, you might consider starting a conversation with your doctor.
Related Articles Dealing with Biofeedback
Your Thoughts
Today's Question: If you've tried biofeedback for your mental health, what impact did it have? We invite you to participate by sharing your thoughts, knowledge, and experiences on the HealthyPlace Facebook page and on the HealthyPlace Google+ page.
---
---
From the HealthyPlace Mental Health Blogs
On all our blogs, your comments and observations are welcomed.
Feel free to share your thoughts and comments at the bottom of any blog post. And visit the mental health blogs homepage for the latest posts.
------------------------------------------------------------------
From HealthyPlace YouTube Channel
Talking About My Bipolar Disorder with My Dad
When my symptoms of bipolar 2 disorder increased, it was hard for me to be honest with my father; even though we always had a close relationship.
------------------------------------------------------------------
Most Popular HealthyPlace Articles Shared by Facebook Fans
Here are the top 3 mental health articles HealthyPlace Facebook fans are recommending you read:
If you're not already, I hope you'll join us/like us on Facebook too. There are a lot of wonderful, supportive people there.
------------------------------------------------------------------
Mental Health Quote
"Living with anxiety is like being followed by a voice. It knows all your insecurities and uses them against you. It gets to the point when it's the loudest voice in the room. The only one you can hear."
Read more anxiety quotes.
------------------------------------------------------------------
That's it for now. If you know of anyone who can benefit from this newsletter or the HealthyPlace.com site, I hope you'll pass this onto them. You can also share the newsletter on any social network (like facebook, stumbleupon, or google+) you belong to by clicking the links below. For updates throughout the week, circle HealthyPlace on Google+, follow HealthyPlace on Twitter or become a fan of HealthyPlace on Facebook. Also, check out HealthyPlace on Pinterest and share your mental health pins on our Share Your Mental Health Experiences board.
back to: HealthyPlace.com Mental-Health Newsletter Index
APA Reference
Peterson, T. (2017, May 29). What is Biofeedback, and How Does it Help Mental Health? , HealthyPlace. Retrieved on 2023, December 5 from https://www.healthyplace.com/other-info/mental-health-newsletter/what-is-biofeedback-and-how-does-it-help-mental-health
Last Updated: May 31, 2017