Play Therapy: Techniques, Activities, and Who It's For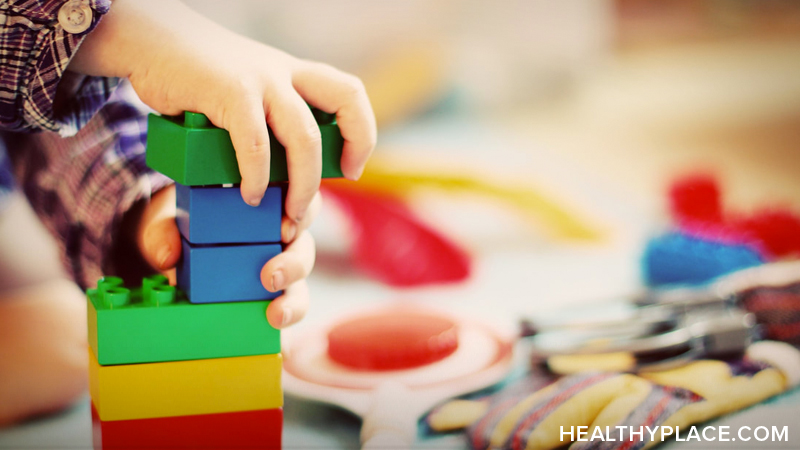 Play therapy is a psychotherapeutic approach that is primarily used to help children aged 3 to 12 explore their emotions through play. This method encourages free self-expression and provides a safe, comfortable environment where the child can express repressed thoughts and feelings. There are very few rules and guidelines for play therapy. The aim is to help children learn to express themselves in healthier, more appropriate ways, while also improving their ability to problem-solve and increasing self-confidence.
What Is Play Therapy?
Play therapy is a form of counseling where free play helps children express their thoughts and emotions. It can be used in adult therapy, but it is mostly reserved for children who cannot easily put their feelings into words. Sessions can be delivered in one-to-one or group therapy, and families usually play a role in the child's treatment.
Play therapy can be used as an effective treatment for many psychological challenges and behavioral issues. It provides a practical, hands-on way for children to get in touch with their feelings and express difficult emotions – such as grief, sadness or trauma.
There are two main approaches to play therapy.
Directive approach: This is where the therapist directs play with clear goals and strategies. The therapist may choose a specific game for the child to play or provide directions such as "Today, we're going to draw a picture." The therapist may also intervene to help the child or steer the play to meet therapeutic goals.
Non-directive approach: This is where the play is unstructured and child-centered. The child gets to choose how they spend their time, and they aren't provided with direction or guidance. The therapist will usually observe the child quietly or ask questions about what the child is doing.
Who Is Play Therapy For?
Play therapy is used to treat a variety of mental health conditions and behavioral problems in children and their families, including:
Trauma
Physical disabilities
School and social-related issues
Aggression and anger problems
Play therapy techniques can also help children process difficult life events, such as the loss of a loved one, a parents' divorce, relocation, domestic violence and physical and sexual abuse.
According to the latest research presented in a U.K. paper by Play Therapy International and Play Therapy U.K., between 74% and 83% of children who receive standardized play therapy show a positive change. The study also revealed that the more severe the initial problem, the higher the success rate.
Play Therapy Techniques and Activities: What to Expect
If your child has play therapy, his or her therapist will communicate directly with you and other family members about treatment goals and progress. In some cases, you will be invited to attend the sessions along with your child, while in others, your child may go to sessions alone. The therapist will determine your involvement once he or she has considered the needs of the child.
Play therapy techniques include:
Basic approach: this centers around play with the use of dolls, action figures, art supplies and therapeutic games. These sessions are often unstructured.
Cognitive-behavioral play therapy: here, the therapist will use games and toys to help the child learn to cope better with stressful or upsetting situations.
Filial therapy: the parents are involved in the play and the therapist teaches essential interaction skills
Imaginary play: the child will be given toys that spark imagination, such as dress-up clothes, dolls or puppets. The child may be encouraged to create "scenes" to express their own life and resolve conflict.
If you are interested in this approach, you can visit the Play Therapy International website for further information and resources.
APA Reference
Smith, E. (2019, September 19). Play Therapy: Techniques, Activities, and Who It's For, HealthyPlace. Retrieved on 2023, December 11 from https://www.healthyplace.com/other-info/mental-illness-overview/play-therapy-techniques-activities-and-who-its-for
Last Updated: October 15, 2019