It's Time for the 3rd Degree!
Are you "being" the right partner?
Do you rush your way through the daily relationship routine without thinking about what you say before you say it?
Is your relationship in breakdown?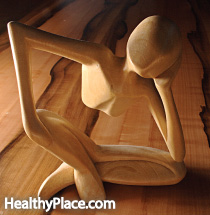 Is your time with your partner a Horror Show?
Are you a monotonous bore?
Do you want to be happy in your relationship or right!?
Are you experiencing anger and frustration over something that should have been forgiven long ago?
Does you relationship seems like random nothingness?
Do you look at your iPOD play list for advice and solace?
Do you have a habit of retreating into the doldrums as an avoidance technique?
Are you thrilled by your own opinion, yet disagree or argue when your partner expresses their own?
Are you content to be warmed by the dying embers of your relationship rather than give up being right?
Are you drowning in disillusionment?
Who would you have to become to have your relationship be great?
Are you emotionally lost?
Do you babble to yourself about your relationship blunders, yet have little intention of changing your behavior?
Is neglect an unwelcome visitor to your relationship?
Does nothing ever come true on your relationship wish list?
Feeling completely empty; no emotions, no feelings, no energy?
---
---
Approaching full-blown relationship burnout?
Do you spend half your day trying to turn the other half around?
Do you resist the adjustments needed to change attitudes and thoughts about your relationship? Do you get lost in those thoughts?
Is your relationship stuck on replaying the same old stuff?
Is it disturbing to ponder such inquiries?
It is not necessary to love everything about yourself to like who you are!
Perhaps your quest for a better relationship with yourself and your partner should involve some serious soul-searching. A little introspect into what is going on within you; what you are thinking about your partner; what you are feeling, etc. This never hurt anyone. Maybe it's time to push the relationship reset button.
Take time for reflection. Make it a time of promise for a new and better vision for the relationship you are in.
The future holds great things for you and your partner. Be excited to see the change come. Celebrate it!
Time is creeping up on you. Every minute that passes by is never going to be there again. Every minute is a missed opportunity to work on your relationship and to make a new promise to never waste another minute.
No matter what your current conundrum is, you can begin again. Start from scratch. Forgive what needs to be forgiven and move forward.
Squealing your tires doesn't get you there any faster. In other words, change that lasts, takes time. Slow down but get started now!
Make some notes in your journal.
Additional resources:
Read, "For Your Eyes Only" - Have you ever sat down, discouraged and out of steam, stuck and with a sense of hopelessness about your relationship? Have you ever felt like you needed to express what you felt? Have you ever taken the opportunity to write some notes to yourself about how you are feeling, even the feelings you feel uncomfortable sharing with anyone? Some call it "journaling." Here are some guidelines to help you begin answering these important questions.
APA Reference
Staff, H. (2008, November 10). It's Time for the 3rd Degree!, HealthyPlace. Retrieved on 2023, December 11 from https://www.healthyplace.com/relationships/celebrate-love/its-time-for-the-3rd-degree
Last Updated: November 22, 2016