About The HealthyPlace TV Show Team
A lot of work goes into putting on a good television show each week. The key people associated with The HealthyPlace TV Show are:
Dr. Harry Croft - Host
Harry Croft, MD, is Medical Director of HealthyPlace.com and co-host of The HealthyPlace TV Show. Dr. Croft is a well-known and highly-respected psychiatrist and researcher. He is triple board certified in: Adult Psychiatry, Addiction Medicine, and Sex Therapy. His background includes training in both OB-GYN and psychiatry at the University of Texas Medical Branch in Galveston, Texas. In addition, Dr. Croft trained with the famed sex therapy team of Masters and Johnson.
Dr. Croft came to San Antonio to serve in the U.S. Army Medical Corps from 1973-1976, when he received the U.S. Army Meritorious Service Medal. He has been in private practice since 1976.
In addition to his private practice, Dr. Croft serves as the Medical Director of the San Antonio Psychiatric Research Center and has been the principal investigator in over four dozen clinical trials since 1986. He has published dozens of papers in leading medical journals and lectured to over 1000 groups of physicians and mental health professionals across the United States, Canada, Mexico, France, England, St. Thomas and San Juan.
Dr. Croft has been educating the public about mental health on television and radio for many years. He appeared on evening TV newscasts for over 17 years with his national award-winning mental health feature: "The Mind is Powerful Medicine." He is the author of the popular audio book for depressed patients: "Treating Your Depression: Finding Light at the End of the Tunnel."
About Christina Torres - Producer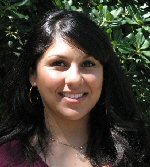 Christina is the producer for The HealthyPlace TV Show. She is a true Texan and proud to say she is born and raised in San Antonio.
While working for a large, San Antonio-based financial services company for many years, she knew it was time to call it quits and pursue her childhood dream of working in the television broadcast industry.
After a lot of struggling and late nights, she was able to obtain her degree in Television Broadcasting from Our Lady of the Lake University. At the University, she was instrumental in reviving the television station, KOLL-TV, where she served as anchor and reporter. During college, she interned at KSAT-12, an ABC affiliate and the Guadalupe Radio Network, a non-profit organization.
"My goal with The HealthyPlace TV Show is to bring mental health and its related issues to the forefront of peoples' minds. In addition to educating viewers about the different facets of living with a mental illness, I want to let them know they are not alone with their feelings and experiences. And in some small way, if the show helps reduce the stigma surrounding mental health, I think that would be a great thing."
During her spare time, Christina enjoys spending time with her husband and their two children who are very active in sports. She also enjoys reading, exercising (when she has the time) and online shopping.
next: about the show ~ tv show homepage ~ tv show blog
APA Reference
Gluck, S. (2009, January 19). About The HealthyPlace TV Show Team, HealthyPlace. Retrieved on 2023, December 8 from https://www.healthyplace.com/about-hptv/info/about-the-healthyplace-tv-show-team
Last Updated: January 14, 2014