The Relation Between Depression and Sexual Abuse, Violence, PTSD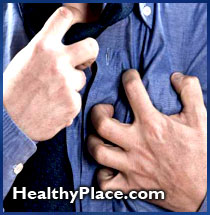 Many women and men who have been the victims of childhood physical, sexual, and emotional abuse suffer from depression. The articles here deal with different aspects of abuse and depression.
Depression and Child Sexual Abuse
There is a growing controversy over whether child sexual abuse (under age 18) is related to adult depression or adjustment. Numerous studies have reported that child sexual abuse is related to adult mental health problems including depression.
When Abuse Stops, Depression Eases
Meanwhile, a 2003 study on domestic violence indicated that increased risk of depression appears to be a consequence of spouse or partner abuse rather than a character trait of victims.
Evidence of that comes from the study of 397 women in Seattle who had reported abuse during a 14-month period from 1997 to 1998, the researchers say. They monitored the women for symptoms of depression, checking in three months, nine months and two years after the initial report of abuse, and they also surveyed them on subsequent physical, psychological and sexual abuse.
As the violence decreased or stopped, the women's risk of depression fell as well, says lead researcher May Kernic, an assistant professor of epidemiology at the University of Washington. It dropped 35 percent when abuse ceased altogether and 27 percent when physical or sexual abuse stopped but psychological abuse continued. The findings appear in the June 2003 issue of Violence and Victims.
About 1.8 million women are abused by a male partner each year, according to the National Violence Against Women Survey, and previous studies have shown that such violence increases the likelihood of depression and other psychological problems.
For the most comprehensive information about Depression and Treatment, visit our Depression Community Center here at HealthyPlace.com.
---
---
next: Abused Children Face Depression Risk As Adults
~ all abuse library articles
APA Reference
Gluck, S. (2008, December 7). The Relation Between Depression and Sexual Abuse, Violence, PTSD, HealthyPlace. Retrieved on 2023, December 5 from https://www.healthyplace.com/abuse/articles/the-relation-between-depression-and-sexual-abuse-violence-ptsd
Last Updated: May 6, 2019