Dissociative Identity Disorder (DID) Statistics and Facts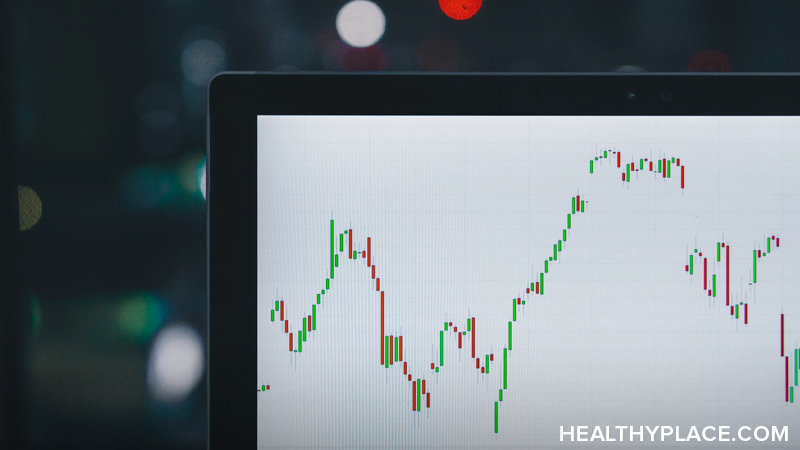 Definitive dissociative identity disorder (DID) facts and statistics are in short supply due to a lack of DID-specific research and controversy around the disorder. That being said, there are some statistics and facts on dissociative identity disorder available.
Facts and Statistics About Who Gets Dissociative Identity Disorder
Dissociative identity disorder has always been considered to be quite rare but it may be more common than previously thought and some estimate it to affect 1% of the population. This higher estimated prevalence may be due to the millions of now reported incidences of childhood abuse (Causes of DID).
Pathological dissociative states are less known in some parts of the world like China. Dissociation is more common in psychiatric patients than in the general population and even more common among those that have suffered childhood trauma.
Other facts about who gets dissociative identity disorder include:
Dissociation is present in all races but is more common in American children.
Females experience more childhood abuse than males at a ratio of 10:1 and thus more females suffer from DID.
However, more males who have been abused may experience pathological dissociation.
Dissociative identity disorder is typically caused by trauma occurring at less than nine years of age.
Early age of abuse onset predicts a greater degree of dissociation.
The average number of alternate personalities a person with DID has is between eight and 13, but there have been cases reported of more than 100 personalities within one individual.

Another statistic about dissociative identity disorder is that dissociative disorders were seen in 17.2% of a large inpatient group seeking treatment for substance abuse.
Statistics and Facts on Dissociative Identity Disorder Treatment
According to the paper, The Many Faces of Dissociation: Opportunities for Innovative Research in Psychiatry, published in the journal, Clinical psychopharmacology and neuroscience: the official scientific journal of the Korean College of Neuropsychopharmacology, "Dissociation and dissociative disorders can be treated successfully because they originate from a mechanism which is not pathological per se. Hence, dissociation and dissociative disorders are reversible subject to appropriate treatment."
However, no medication exists to address DID specifically. Medications may be prescribed in cases of DID to help deal with the distressing symptoms such as psychosis, anxiety and depression.
Other facts about dissociative identity disorder treatment include:
Dissociative patients who are not appropriately treated or who attempt to treat themselves tend to get worse and DID then becomes one of the most difficult to treat psychiatric conditions.
Alternate personalities (alters) do not integrate spontaneously.
Untreated DID tends to leave the sufferer open to further abuse.
The classic treatment approach as described by the International Society for the Study of Trauma and Dissociation (ISSTD) Treatment Guidelines, is called phase-oriented trauma therapy and consists of three phases: 1) stabilization, 2) trauma-work and 3) integration.
APA Reference
Tracy, N. (2022, January 4). Dissociative Identity Disorder (DID) Statistics and Facts, HealthyPlace. Retrieved on 2023, December 10 from https://www.healthyplace.com/abuse/dissociative-identity-disorder/dissociative-identity-disorder-did-statistics-and-facts
Last Updated: January 12, 2022