Scientifically Based Approaches to Drug Addiction Treatment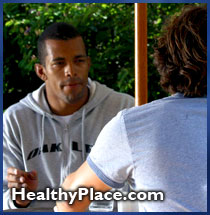 Learn about alcohol and drug addiction treatment approaches that have been proven effective through scientific study.
This section presents several examples of addiction treatment approaches and components that have been developed and tested for efficacy through research supported by the National Institute on Drug Abuse (NIDA). Each approach is designed to address certain aspects of drug addiction and its consequences for the individual, family, and society. The approaches are to be used to supplement or enhance, not replace, existing drug addiction treatment programs.
This section is not a complete list of efficacious, scientifically based addiction treatment approaches. Additional approaches are under development as part of NIDA's continuing support of treatment research.
Source: National Institute of Drug Abuse, "Principles of Drug Addiction Treatment: A Research Based Guide."
next: Alcohol, Cocaine Relapse Prevention
~ all articles on Principles of Drug Addiction Treatment
~ addictions library articles
~ all addictions articles
APA Reference
Staff, H. (2009, January 5). Scientifically Based Approaches to Drug Addiction Treatment, HealthyPlace. Retrieved on 2023, October 3 from https://www.healthyplace.com/addictions/articles/scientifically-based-approaches-to-drug-addiction-treatment
Last Updated: April 26, 2019