Dance and Movement Therapy for Depression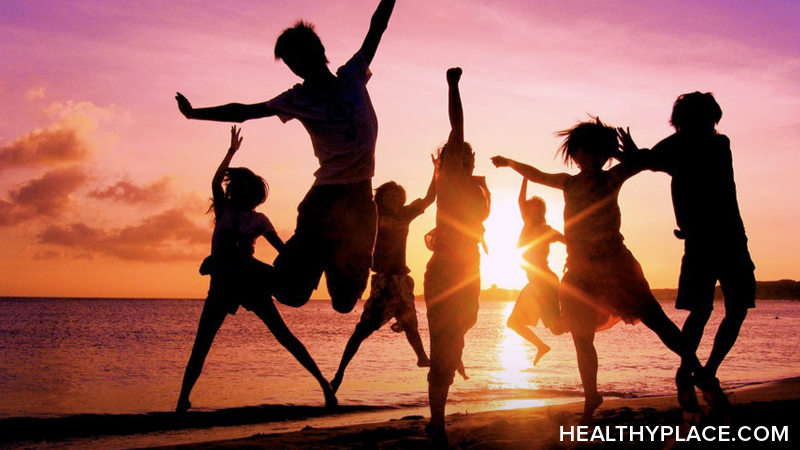 Can dance and movement really help relieve depression symptoms? Find out if dance and movement therapy is an alternative treatment for depression.
What is Dance and Movement Therapy?
In this type of therapy, a dance therapist helps a group of people to express themselves in movement. Expressing feelings in this way is supposed to improve mood.
How does Dance and Movement Therapy work?
It is not known how dance and movement therapy might work. However, as well as the expression of feelings in movement, there might also be benefits from the physical exercise, from interacting with a group and from listening to music.
Is Dance and Movement Therapy effective?
Only one study has looked at the effects of dance and movement therapy on depressed people. This study found that some depressed people had improved mood on days when they had the therapy compared to days when they did not. However, long-term effects on depression were not studied.
Are there any disadvantages to Dance and Movement Therapy?
Provided a person has no physical health problem that prevents dancing, none are known.
Where do you get Dance and Movement Therapy?
Dance and movement therapy is usually led by a dance therapist. However, there are plenty of opportunities for dancing alone or in a group, even without a therapist. There are also books on the practice of dance and movement therapy available in most bookshops or over the internet.
Recommendation
Although there is evidence that physical exercise helps depression, dance and movement therapy has not been properly researched.
---
---
Key references
Stewart NJ, McMullen LM, Rubin LD. Movement therapy with depressed inpatients: a randomized multiple single case design. Archives of Psychiatric Nursing 1994; 8: 22-29.
APA Reference
Staff, H. (2008, December 18). Dance and Movement Therapy for Depression, HealthyPlace. Retrieved on 2023, December 11 from https://www.healthyplace.com/alternative-mental-health/depression-alternative/dance-and-movement-therapy-for-depression
Last Updated: July 11, 2016