Music Therapy for Depression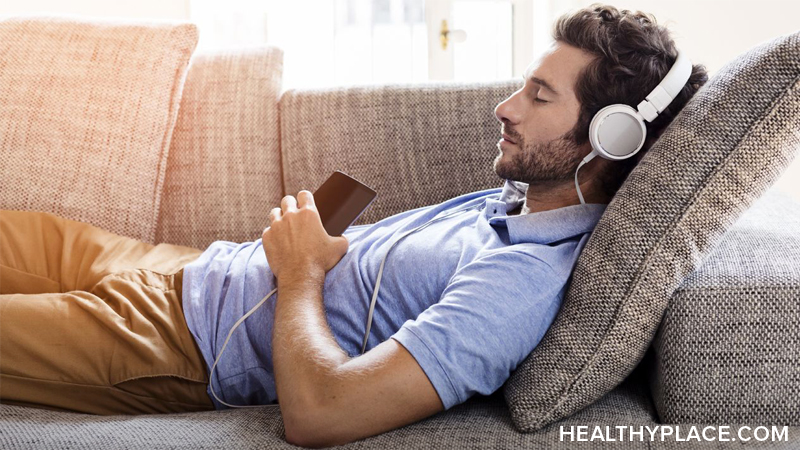 Overview of music therapy as an alternative treatment for depression and whether music therapy works in treating depression.
What is Music Therapy for Depression?
Music has an emotional effect on people and has been used to lift mood.
How does Music Therapy for Depression work?
Music is thought to influence the areas of the brain that control emotion. How it does this is not understood.
Is Music Therapy for Depression effective?
Researchers have looked at the immediate effects of music on the mood of depressed people. They have found that listening to music does not differ in its effects from listening to noise or just sitting quietly. However, a study that combined music with cognitive behavior therapy (which is a proven treatment for depression) did find positive effects on depression.
Are there any disadvantages to Music for Depression?
None are known.
Where do you get Music Therapy for Depression?
Choose any music you enjoy on radio, CD or live concerts.
Recommendation
There is no good evidence at present that listening to music in itself helps depression.
Key references
Field T, Martinez A, Nawrocki T et al. Music shifts frontal EEG in depressed adolescents. Adolescence 1998; 33: 109-116.
Hanser SB, Thompson LW. Effects of a music therapy strategy on depressed older adults. Journal of Gerontology 1999; 49: P265-269.
Lai Y-M. Effects of music listening on depressed women in Taiwan. Issues in Mental Health Nursing, 1999; 20: 229-246.
---
---
APA Reference
Staff, H. (2008, November 27). Music Therapy for Depression, HealthyPlace. Retrieved on 2023, December 4 from https://www.healthyplace.com/alternative-mental-health/depression-alternative/music-therapy-for-depression
Last Updated: July 11, 2016