SagePlace Vision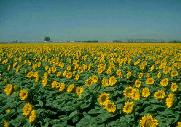 Tammie Byram Fowles, MSW, Ph.D., first conceptualized SagePlace in 1989 while practicing as a psychotherapist in Lewiston, Maine. She began to long for a place of natural beauty that would offer visitors a wide array of opportunities to enhance emotional, spiritual, and physical well being.
SagePlace became the chosen name for this facility for a number of reasons. First, it represents wisdom. Second, it reflects the natural world symbolized by an herb whose name originates from the Latin term "salvere," and "salvatrix," which translates as "the plant, which saves and heals." Third, it is an acronym for Spirituality, Awareness, Growth, and Emotional/Physical well being.
She envisioned a place where participants could be nurtured by nature as they walked the "serenity trails," meditated in the gardens, or gazed up at a starlit sky. It would be a safe and inviting place where individuals would learn, teach, develop their strengths, acquire new skills, enhance their knowledge, and give and receive support from one another. SagePlace would offer workshops; presentations, groups and individual counseling, as well as retreats focused on preventative and holistic health. At SagePlace one would find people working together in the gardens, caring for the animals, sharing around campfires, learning, teaching, growing, singing, dancing, and creating an environment that offers its members opportunities for Participation, Learning, Acceptance, Community, and Empowerment.
This website is a very modest representation of SagePlace. It's designed to provide members with a cyberspace community based on mutual support, the exchange of ideas, experiences, and information. It's devoted to enacting the principles upon which the physical SagePlace will be grounded in and upon.
---
---
Building, maintaining, and expanding the services of SagePlace requires commitment on our part as well as the support of those who are willing and able to respond to our calling. We thank you for your ongoing participation and support.
Dr. Fowles is willing to conduct "Myth and Meaning" workshops and "Healing into Wholeness" retreats at no charge for non-profit organizations committed to service - particularly those devoted to protecting our environment.
To learn more about Tammie Byram Fowles, MSW, Ph.D.
APA Reference
Staff, H. (2008, December 1). SagePlace Vision, HealthyPlace. Retrieved on 2023, November 29 from https://www.healthyplace.com/alternative-mental-health/sageplace/sageplace-vision
Last Updated: November 22, 2016