Preventing Against Postpartum Relapse of Bipolar Disorder
Study about postpartum relapse of bipolar disorder and effectiveness of lithium in preventing postpartum bipolar relapse.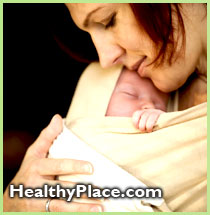 For women with bipolar disorder, estimates of the risk for relapse during the postpartum period range from 20 to 50 percent. Despite growing support for the use of prophylactic treatment for women with bipolar disorder, the standard management of these patients typically does not include exposure to lithium during pregnancy because of the risk of teratogenicity. Cohen and associates performed a retrospective review to assess the impact of the use of mood stabilizers during pregnancy and the postpartum period in women with bipolar disorder.
The study included 27 women with bipolar disorder who were followed during pregnancy and the puerperium. All of the study patients had histories of recurrent manic-depressive illness, and 85 percent had a history of more than three episodes of mania or depression. Four had a history of puerperal psychosis, and seven had histories of nonpsychotic postpartum depression. Eighty-five percent of the patients had been treated with mood stabilizers before pregnancy. Within the first 48 hours postpartum, 14 of the 27 women received prophylactic mood stabilizers.
Of the women who received mood stabilizers, only one demonstrated evidence of recurrent affective instability during the first three months postpartum. Eight of the 13 women who did not receive prophylactic therapy experienced manic or depressive relapse within the first three months postpartum. Women who did not receive prophylactic treatment had an 8.6 times higher risk of relapse than women who received prophylaxis.
Women who were taking lithium during pregnancy had their dosage reduced one week before the estimated date of delivery to minimize the potential for neonatal and maternal toxicity. Evidence of toxicity was not observed in the neonates of the women who continued to receive lithium throughout pregnancy and into delivery.
The finding of a high rate of relapse among the women who did not receive prophylactic lithium compared with those who continued their drug treatment suggests that, at least for women with bipolar disorder, treatment with lithium during the puerperium is of clinical benefit. The authors conclude that identification of women at risk for postpartum illness and appropriate use of treatment for selected diagnostic groups before, during and after pregnancy may prevent relapses of affective disorders and other sequelae of untreated postpartum depression. (Cohen LS, et al. Postpartum prophylaxis for women with bipolar disorder. Am J Psychiatry 1995;152:1641-5.)
Source: 1996 American Academy of Family Physicians
Adapted from the American Journal of Psychiatry 1995;152:1641-5 - Tips from Other Journals
next: Women and Bipolar Disorder
~ bipolar disorder library
~ all bipolar disorder articles
APA Reference
Staff, H. (2008, October 26). Preventing Against Postpartum Relapse of Bipolar Disorder, HealthyPlace. Retrieved on 2023, December 1 from https://www.healthyplace.com/bipolar-disorder/articles/preventing-against-postpartum-relapse-of-bipolar-disorder
Last Updated: June 11, 2016