Happiness is a Choice, Not a Reaction
So often I hear others talk about how they will be happy when they get a house, have a baby, get married, finish school; the list goes on and on. If money makes people happy, then why are there so many successful movie stars struggling with drug and alcohol abuse, torn families, and failed marriages? The reality is happiness is something we choose, no matter what our current circumstances are in life. It's something that happens on the inside of us, not from something happening on the outside.
I love the following quote:
"You cannot control what happens to you, but you can control your attitude toward what happens to you, and in that, you will be mastering change rather than allowing it to master you."

--Brian Tracy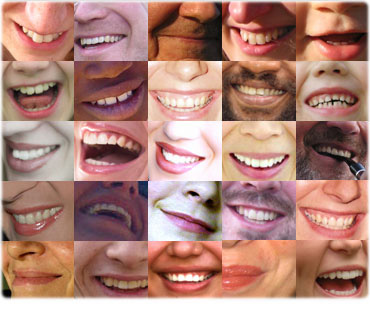 Isn't that awesome? Controlling our attitudes may require a change in our current behavior. Instead of being reactive in our emotions, we can pause and think about how we want to handle a situation.
Here is an example- two people are stuck in traffic. One person is upset, cursing and angry thinking about how this is ruining his entire evening. Definitely not a happy camper. The other person, in the same situation, can think about how they can try out their new CD that they haven't heard yet, or may call a friend to catch up on how they are doing while they wait it out. Same scenario, two different reactions. One upset, one happy.
Choosing to Be Happy
I think there are a lot of people out there that will be unhappy no matter what blessings they have in life because they choose to be victims of their surroundings.
With anxiety, we can easily fall into that snare. With all of our trials and roadblocks, we can choose to be victims and feel sorry for ourselves and take the road that can lead to depression and unhappiness, or we can choose to change our attitude and be happy anyway. Selena Richardson, coach and editor of Creative Possibilities says this:
"It's not wrong to feel angry or upset, but dwelling on it and letting the anger simmer for too long can have bad results. Choosing to be happy after you realize your anger has shown up (or even choosing to be calm) can be beneficial. You end up acknowledging your anger and moving on instead of harboring those emotions until there's a flare up. We choose our feelings, no one can do that for us. If we let others get to us, influence our emotions - we are giving them power over us. When others cause us anger or pain, we are giving them our power. Remember that we can always choose happiness. At first, it will be difficult to just switch your thoughts and feelings from anger, self-doubt, or fear to joy and happiness. But it is only a thought away."
I challenge you to give this a try. I know I am going to try harder to be better at choosing to be happy. Do you have any experience with this? Any tips or examples of how choosing to be happy made the situation better?
APA Reference
White, A. (2010, March 19). Happiness is a Choice, Not a Reaction, HealthyPlace. Retrieved on 2019, October 19 from https://www.healthyplace.com/blogs/anxiety-panic/2010/03/happiness-is-a-choice-not-a-reaction
Author: Aimee White