Therapeutic Benefits of Gardening
Yesterday was a really beautiful warm spring day where I live. Two days ago, it was snowing! So I really took advantage of the sun and warmth and spent some time outdoors. I went to my local Lowe's and drooled over the plants and flowers that are finally out for sale. The vegetables and early perennials and annuals were calling to me.
Over the past several years, I have found a real love of gardening because the warmth of the sun and the smell of the grass and flowers brings me peace. There is also such a sense of satisfaction to watch something grow from a tiny seed to a full plant that you can admire or even harvest and eat.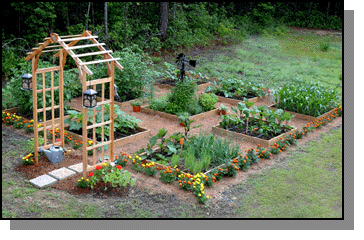 Last year was my first attempt at a vegetable garden. I was a little very intimidated but I tried it out anyway. It became routine to go out daily to see the progress and ooh and ahh at my accomplishment. Then, in late summer, it was so rewarding to cook a meal for dinner and pick a fresh tomato or pull up an onion to use in the meal. I felt very self reliant. Some physical and mental benefits of gardening:
"The fresh air and physical exertion involved in gardening and home grounds maintenance permits people to reduce stress, release aggression, improve muscle tone and coordination, reduce weight and exercise aerobically while pursuing a constructive outcome that results in a harvested product, an attractive landscape or an improved environment.

Sprouting seeds, expanding buds and unfolding leaves promote interest in and enthusiasm for, the future. In satisfying the basic needs of a dependent plant, we can experience a sense of being needed. Because plants are non-judgmental and don't talk back, they represent non-threatening subjects for our attention."
Some additional benefits of gardening include:
increased decision- making abilities
increased self control
increased confidence
increased self-esteem
increased hope for the future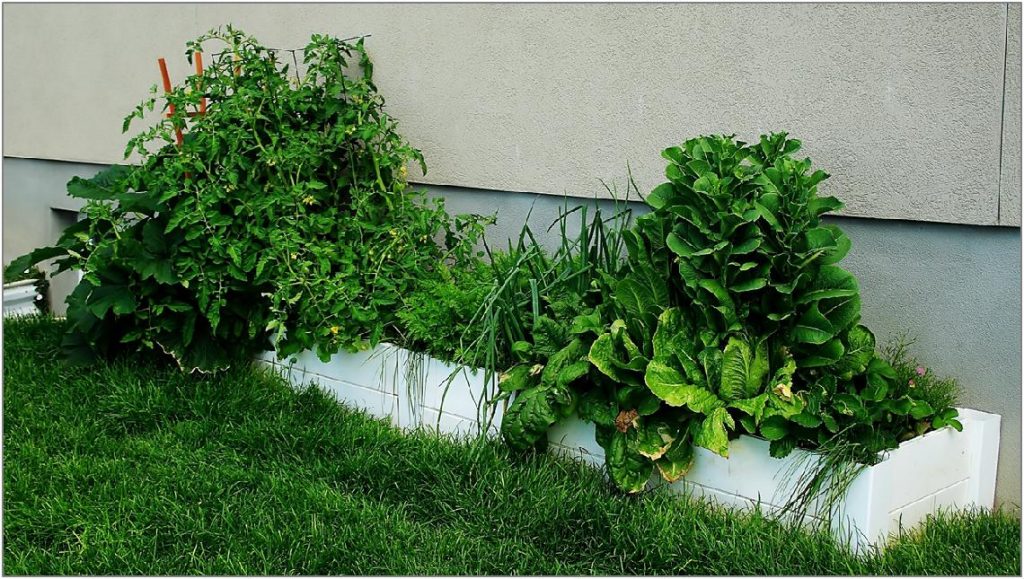 Here is my square foot vegetable garden from last year. As intimidating as it was, I was pleasantly surprised how well it turned out. In this 10 X 2 garden I grew tomatoes, zucchini, carrots, onions, lettuce, spinach, and strawberries. I learned a lot of what not to do next time, but overall it was worth every minute I spent outside tending it. I would like to have more vegetable gardens this year.
If vegetables aren't your thing, you can try flower gardens. I have been working on my front yard flower bed for awhile now and I love my hanging bird feeder the most. I get to sit inside and watch the birds with my two year old daughter. I have a hanging basket of flowers as well as many perennials along the walkway to my front door. Getting close to nature, even if just admiring it, brings a sense of peace in this otherwise chaotic world.
APA Reference
White, A. (2010, April 9). Therapeutic Benefits of Gardening, HealthyPlace. Retrieved on 2023, December 11 from https://www.healthyplace.com/blogs/anxiety-panic/2010/04/therapeutic-benefits-of-gardening
Author: Aimee White
"Over the past several years I have found a real love of gardening because the warmth of the sun and the smell of the grass and flowers brings me peace."
You're setting a great example to anyone challenged by anxiety to engage in positive and grounding activities. If we all focused more on the things that brought us peace and contentment we would find increasing relief from stress and anxiety. Thank you for sharing your thoughts.
Leave a reply