Journaling for Mental Health Benefits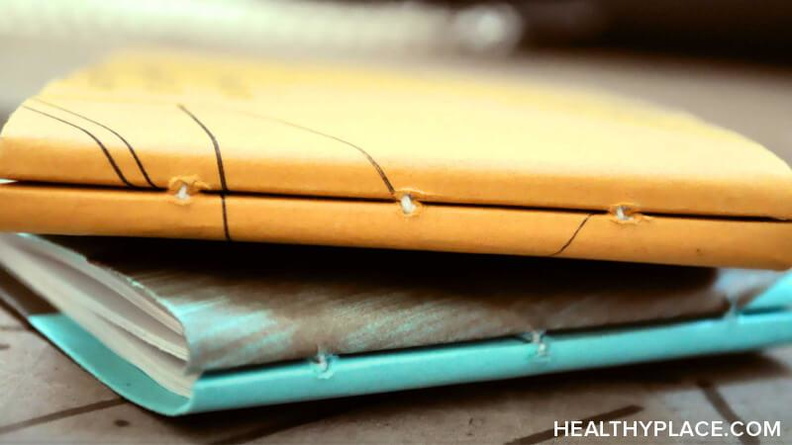 I've read and heard about the mental health benefits of journaling for years. For those living with a mental illness, journaling as self-care can be even more beneficial and therapeutic. I've always loved the idea of journaling; the book itself, the pens, the prompt, but I could never seem to keep up with it. I never knew what to put in it once I got started. Over time, though, I realized that there isn't a right or a wrong way to journal. I think of it as a "stream of consciousness."
Pick a journal (or program, if you're journaling online) that you actually want to write in. Splurge a little bit, if you can, on supplies. Pick up some pens and stickers, if that's something you like, and even do a bit of research for prompts that people post online such as the ones in the article Six Writing Exercises For Stronger Self-Esteem.
Things to Put in Your Mental Health Journal
General thoughts and ideas: For me, personally, I made a promise to myself that I would be "allowed" to write anything in my journal without fear. I vowed to write those things down in that one place and leave it there as if you're pulling it out of your mind and locking it away.
Quotes and lyrics that inspire you or emphasize how you feel when your own words aren't able to.
Your bucket list and goals: These things can be however big or small you'd like. On my list, I have things as small as meditating for twenty minutes a night, to bigger things such as visiting other countries.
Drawings of anything! They don't have to be more than doodles, but you may find you create some works of art (Your Mental Health Toolbox: Journaling As Self-Care).
Things you want to talk about with your doctor: bipolar symptoms, medication side-effects, and physical sensations, as well as any and all positive and negative emotions. You could journal about your energy levels, medications, and sleep levels, too.
Do you find that journaling helps you and your mental health? Do you have any special "rituals" for your own personal journal?
You can also find Alexa Poe on Google+, Facebook and Twitter.
APA Reference
Poe, A. (2013, December 3). Journaling for Mental Health Benefits, HealthyPlace. Retrieved on 2023, December 8 from https://www.healthyplace.com/blogs/bipolarvida/2013/12/the-benefits-of-journaling
Author: Alexa Poe
Hi Alexa! I tried journaling once, but got hung up on having perfect writing. It turned out to be stressful for me, rather than relaxing. I like your ideas, perhaps I should try again. Have a great holiday and early congratulations on finishing your coursework.
Hi there! Thanks for commenting! I'm sorry that it was stressful for you, but if you do decide to try again, I hope it works out for you! Thank you for the well wishes, and I hope you have a great holiday, too!
-- Alexa
Leave a reply