If You Hold in Steam, You Will Get Burned
It's not every day a metaphor sends a person to the emergency room.
On Monday morning, I was preparing a hot tea drink which required mixing in a blender. I placed my hand on the lid and turned the blender on, looking forward to the drink. Suddenly, the lid blew off the blender, sending scalding water into my face.
After being treated at the hospital for first-degree burns, I took a look at the blender to see what went wrong. The problem--the steam had no way to escape because the lid's seal was too tight. The irony quickly struck me: since the steam could not vent, it literally blew up in my face.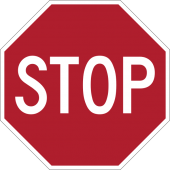 Holding it in is unhealthy
While expressing anger in a safe an constructive manner is beneficial, holding it in--or frequently losing your temper--is both mentally and physically unhealthy. According to WebMD.com, frequent, intense anger is bad for your heart.
"You get high cortisol and high adrenaline levels and that is the cardiotoxic effect of anger expression," Jerry Kiffer, a heart-brain researcher at the Cleveland Clinic's Psychological Testing Center, told WebMD. "It causes wear and tear on the heart and cardiovascular system."
It causes plaque to build up in your arteries, which carry blood to all your vital organs. Blood vessels constrict. Blood pressure surges. Blood sugar skyrockets. This can be dangerous to a healthy person, but fatal to a person with underlying medical conditions.
Repressed and excessive rage are literally deadly.
A person with borderline personality disorder (BPD) has an added risk: when we get angry, our symptoms flare up. This can result in a relapse of a substance-abuse disorder, destruction of property, physical violence toward others or self-harm.
"Is it worth it?"
Benjamin Franklin said "Anger is never without a reason, but seldom with a good one."
When I was first on the borderline unit at LaRue Carter, I frequently lost my temper. As time passed and my therapy progressed, I began to learn how to control my reactions by thinking first. I posted several note cards by my door, each with one question.
"Is this worth a night in jail?" (I've never been, thankfully, but I've come close--and other people on the unit had done time.)
"Is this worth cutting myself for?"
"Is this worth a night in the psychiatric emergency room?"
"Is this worth my sobriety?'
"Is this worth being restrained?"
Each person must find what works for himself or herself. For example, one patient posted a stop sign by her door to remind herself to stop before she attacked someone.
An interesting observation: three people on the unit during my nine months would not learn to control their tempers, despite multiple chances. All three were violent on multiple occassions--two toward property, one toward people. After multiple chances to work on their anger, all three were eventually transferred of the unit. Their anger would not allow treatment to work.
Constructive ways to vent
Author James Fallows said "Always write angry letters to your enemies. Never mail them." I've lost count of how many therapists have given me this advice.
One way many people deal with their anger is by journaling. There is something liberating about letting your thoughts flow onto paper via your hand. We find the words to express what we are feeling without hurting anyone or forcing anyone into the role of confidant. Interestingly, when we re-read our rants, we realize the anger is gone.
Anger is like a pot of boiling water. If you keep it under pressure and don't allow it to vent, it will eventually blow up. If it is allowed to vent in a safe manner, it will eventually cool once removed from the heat source.
APA Reference
Oberg, B. (2011, May 2). If You Hold in Steam, You Will Get Burned, HealthyPlace. Retrieved on 2023, September 29 from https://www.healthyplace.com/blogs/borderline/2011/05/if-you-hold-in-steam-you-will-get-burned
Author: Becky Oberg
Great beat ! I would like to apprentice whilst you amend your web site, how can i subscribe for a blog site? The account helped me a appropriate deal. I had been a little bit familiar of this your broadcast provided brilliant clear concept
Leave a reply