Depressed People With BPD Can't 'Choose to be Happy'
I have borderline personality disorder (BPD), and I usually cringe when I hear someone say, "Choose to be happy." First I feel angry at the whole world for not understanding me. After I realize that I'm being a victim and blaming others for my pain, I then shift the blame to myself. I punish myself, and think, "It's my fault I can't choose to be happy. Something is wrong with me. I'm defective. I'm not trying hard enough."
Depressed Borderlines Can't Always Choose Happiness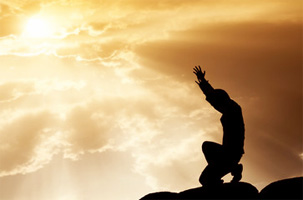 Countless times, my psychiatrist has reminded me that it is not my fault that I am depressed. A few weeks ago I was severely depressed. Someone told me during that time that I need to choose to be happy. I slouched in my doctor's office in tears, unable to bear the weight of my own shame (Feeling Guilty Because You Have A Mental Illness). In anguish I cried, "I want to choose to be happy. I really do, but I can't."
My doctor gently and lovingly said, "Happiness is a choice to people with healthy brains. Your brain, however, is not functioning well because it's depressed (PET scan of depressed brain). You are not able to simply decide to be happy. You work very hard. I don't think you can work any harder. I want you to recognize that and have compassion for yourself. You are a good person." Relief washed over my entire body. I sat up straighter and took a deep breath. Looking into his eyes, which I rarely do, I thanked him for once again telling me that my mental illness is not my fault.
Depressed People With Borderline Personality Disorder Have Other Choices
Choose to End Self-Blame and Self-Stigma
Though I may not be able to choose happiness, there are a few things that I can do that may lighten my burden of having BPD and depression. Most importantly, I can stop blaming myself for feeling pain. The guilt and shame only serve to double the suffering. Borderlines tend to punish ourselves for feeling unpleasant emotions. I want to have compassion for myself. I want to love and accept myself even when I am in turmoil. That is definitely a choice.
Choose Gratitude to Ease Pain
Another choice I can make is to focus on gratitude more often. Sometimes people with BPD can get lost in our emotional suffering, and forget to acknowledge the good in our lives. Some may even say, "There is no good in my life." If you are one who says that, use the statement as a reminder to think of at least one experience, object, person or place that you love, enjoy or have enjoyed in your life.
Though all borderlines may not be able to choose happiness, we are not totally helpless or hopeless. We can make decisions that positively affect our lives.
Don't give up. We can do this.
APA Reference
Lewis, L. (2016, September 7). Depressed People With BPD Can't 'Choose to be Happy', HealthyPlace. Retrieved on 2019, September 21 from https://www.healthyplace.com/blogs/borderline/2016/09/borderline-personality-disorder-depression-choosing-happiness
Author: Laura Lewis
Hi Tom,

I'm sorry that you find this disrespectful. As all our authors have mental illnesses, I can assure you, that is not the intent.

We at HealthyPlace encourage our writers to express themselves in the manner in which they feel comfortable and while I understand certain things are considered politically correct, we do not impose that on our writers here.

- Natasha Tracy
- Blog Manager
Natasha, i can gauruntee you 100% that anyone suffering any symptoms of bpd or bipolar will not be worried about the language used. Just hearing the same worries, fears, intensity in love and hate and guilt over so much negative behaviour in what couldve been meaningful relationships is scary, but also some of the most reassuring words i could ever hear. I think (and im sure anyone in same position would think) that stopping the negative behaviour and actually working towards building a positive relationship in my life, is much more important than terminology used to describe a sufferer! I call myself MUUUUCH worse things on a minute by minute basis anyway ;)

Thank you so much for what you do
I hate you, don't leave me haunts me. I have accomplished so much in the last 5 years and yet to commend myself is nearly impossible. I need to feel needed and yet I want to show people I am strong. This is the first time I have been on this site. I have all the recommended books, a tool box bigger than the sky and yet I am still missing something. Today I saw a therapist who told me I need to grow-up. I agreed. I am going to be 53.My original diagnosis was chronic depression just a chemical imbalance. Today I spend a lot of time wanting to know why and where and why can't I find it.
Seems like you have post pardom depression added to your bpd. Or maybe just the added stress is triggering you more. Hope you can seek help (dialectical behavioral therapy) and be happy again.
Leave a reply