A Positive Look at Borderline Personality Disorder Traits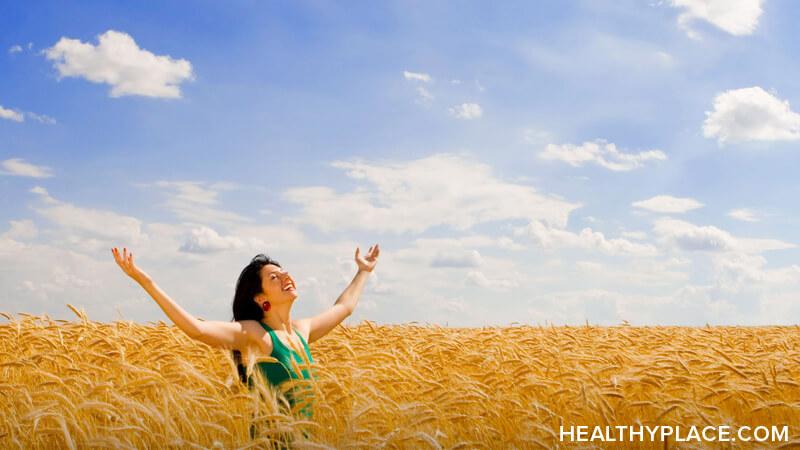 It's rare to find positive commentary on borderline personality disorder (BPD) traits. Negativity, stigma, insults, and fear are the most dominant narratives about BPD (What Borderline Personality Disorder Feels Like Inside). Whether you are living with BPD or you love someone with BPD, life doesn't have to be all doom and gloom. Is it possible there is an unforeseen positive side to living with this diagnosis? I believe the answer is yes. Those living with borderline personality disorder traits can also be creative, passionate, deeply grateful, and loyal women and men. We can learn to embrace the benefits of borderline personality disorder.
Borderline Personality Disorder Traits Are Not 'Bad'
BPD Traits Can Include Creativity, Gratitude, and Passion

This video is just a starting place and we are not all the same. While we may not experience all of these things on every day of our lives (we are human, after all), as we heal and seek BPD treatment we begin to show these qualities more of the time than less.
I have found hope in my own healing by learning to foster and draw on these positive borderline personality disorder traits for strength, rather than focus on where I still fall short some days. I believe some of what people love and admire about me most comes out of a life lived with and in recovery from borderline personality disorder.
APA Reference
Lyons, D. (2018, March 18). A Positive Look at Borderline Personality Disorder Traits, HealthyPlace. Retrieved on 2023, October 4 from https://www.healthyplace.com/blogs/borderline/2018/03/a-positive-perspective-on-living-with-borderline-personality-disorder
Author: Daniel Lyons
Hi Whitney, I agree with Bo, I really enjoyed reading this blog. Oddly enough I just found out a friend of mine has the same rare type of BPD as I do. Discussing this with him has made us both feel better.
I am also very creative in fact I almost always have some art project on the go and it's my mindfulness escape from the stresses of everyday life and the head chatter, which has gotten less after a lot of therapy.
Thank you for highlighting the positive side to BPD.
Thanks Whitney. I just got my diagnosis yesterday. I am a musician and have many creative outlets where my gifts are in use. I haven't come to terms with the diagnosis spiritually or as part of my identity, instead of my sole identity. To be honest, I'm still in shock, but I'm glad I found your blog and can read your story and know that there is hope, even if it seems right now like a whisper.
Leave a reply