Bipolar Depression, Anhedonia and Being Thankful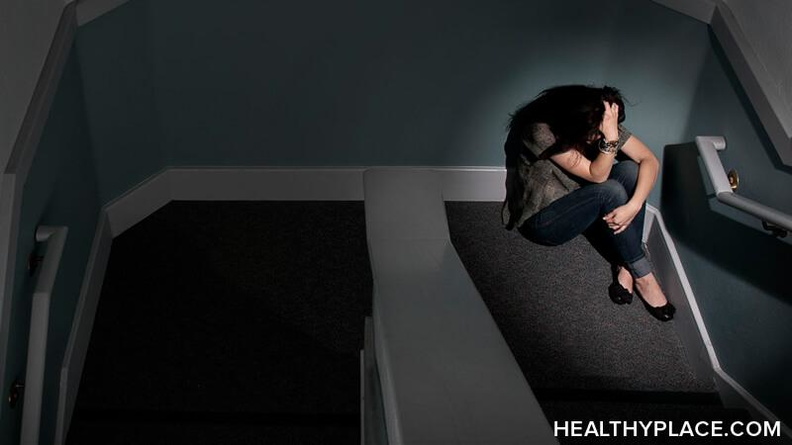 I have spent many months of my life with an inability to feel pleasure - this is known as anhedonia. This means that no matter what happened, no matter how great it was, I couldn't feel happy about it. I couldn't feel happy at all. However, there is something I have learned about anhedonia, even without an ability to be happy, I can be thankful.
Last night I tossed and turned sleeplessly all night. This is very bad news for me. Without the proper sleep my mood is, well, painful to say the least. Without sleep, I can pretty much guarantee a horrific next day.
So I did what any self-aware sick person would do - I prepared myself for a bad day.
But it wasn't a bad morning.
I got up, got my coffee, ate my breakfast, took a few glamour shots of my cat (yes, I'm like that) and realized that I didn't feel terrible. I was surprised. I was thankful.
Yes, thankful.
I didn't actually feel good but I was thankful I didn't feel worse.
I think feeling thankful is important. It helps frame things in a positive way, even when you can't actually feel positive.
This isn't to suggest you sit down at the end of the day and pick out things for which to be grateful. Don't get me wrong, if you find that a useful exercise, feel free, but that feels awfully fake to me. No, this just means taking a split second in the day to remember that things are not as bad as they could be. Because really, they never are.
No matter how bad you feel right now, you could be worse. Believe me. Whenever I think this isn't true, I'm proven wrong.
It Can Always Be Worse
Of course, that doesn't mean you can always feel thankful either. And I think that's OK too. No one, no matter how focused on getting better, is perfect and can manifest the "right" thoughts all the time.
But when possible, try to take a moment and focus on being thankful. It doesn't mean you have to feel good about anything, it just means that you're thankful. Which, for people with a mental illness, all things considered, is pretty amazing.
You can find Natasha Tracy on Facebook or GooglePlus or @Natasha_Tracy on Twitter.
APA Reference
Tracy, N. (2011, August 21). Bipolar Depression, Anhedonia and Being Thankful, HealthyPlace. Retrieved on 2023, December 3 from https://www.healthyplace.com/blogs/breakingbipolar/2011/08/bipolar-depression-anhedonia-and-being-thankful
Author: Natasha Tracy
I've said this before Natasha, every time o need help and am searching, I find you.
The absence of feeling, anhedonia, depression, surrounds me today.
They say music is so healthy. I put on a
Cd & began crying deeply. Music I hadn't heard in years (due to severe depression, brought on by losing absolutely everything, with the spiraling demise in the economy
2007).
Which triggered my bipolar illness, which my doctor diagnosed as being hereditary & triggered by my loss of everything, hereditary on my Fathers side, oh, not to forget I was
Sexually abused by my Father, which was recalled, memories of promiscuity throughout childhood into my late teens, of course triggered by the abuse, which in turn, turned into excessive drinking over the years, treatment for abusing & excess in alcohol, a career that spanned over 25 years, of course at lighting speed.
I crashed. Couldn't hold anything together. Not myself, my hygiene, isolation, hiding into the haven of my bed. And then my haven fell apart.
Bipolar diagnosis.
I should've known I'd be diagnosed by the very sesame person who had abused me as a tiny child.
I find you Natasha.
Today you gave me a voice.
Talking is therapeutic.
So, anhedonia was my focus for this morning,
I try so hard to "kick myself into high gear", "smile vs flat expression", and "really feel the joy".
I'll focus on being grateful!
Thank you for the gift of having a new game plan.
Hi Kathy,
I'm happy to help. Good luck.
- Natasha Tracy
This reminds me of a cognitive behavioral trick that my psychiatrist taught me. Where whenever something good happens, I take a step back and try to remember how it feels. It helps later on when I'm depressed or having a mediocre day to take a break, practice some mindfulness techniques and revisit that feeling. After a few times, it helps to lessing, though not remove, feelings of anhedonia. It can also be adapted to anxiety and mania. It's not a cure by any shot, most CBTs are not going to stop major problems in their tracks. But it does help take the edge off for me.
Leave a reply