Tolerance – When Psychiatric Drugs Stop Working
There is an interesting, if perhaps disturbing, phenomenon in psychopharmacological drug treatment. It is the instance where a person initially has a satisfactory response to a medication, getting well, and perhaps staying well for years, only to have the illness come back at a random time in the future. The medication just "stopped" working. We have known about this for a long time with many drugs including antidepressants and anticonvulsants (mood stabilizers) and it's sometimes referred to as antidepressant "poop-out" (I kid you not).
But this phenomenon goes against even the most basic understanding of medication, so why is it happening?
Tolerance to Medication
More scientifically, this is seen as tolerance to the medication. Tolerance induces a state where the same dosage of a given drug will no longer produce the desired effect and more of the drug, or a different drug, is needed. This is a physiological process and not necessarily indicative of addiction. This will happen with every substance you consume from sugar to coffee to fluoxetine (Prozac).
Tolerance happens because your body adjusts to the drug. Your body actually starts to produce more, or less, of chemicals in response to a drug in an attempt to keep your body at a neutral point (homeostasis). For example, one cup of coffee might have once given you energy, but now, you need two cups of coffee to feel any difference. This is tolerance thanks to the magic of your body. (The same thing can be said of tequila shooters.)
Tolerance is frequently seen to the side effects of medication. For example, when you start an antidepressant, you may get headaches, but after three weeks of being on the medication, that side effect goes away.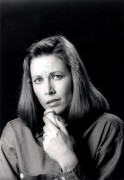 Developing Tolerance
And this example with antidepressants and headaches makes sense. When you introduce the drug to your body, your body compensates, and you see tolerance gradually over time. But this is not the case when medications work for prolonged periods of time such as months, or years, and then spontaneously stop working. This prolonged wellness followed by spontaneous tolerance is something we just don't understand.
No one knows exactly how many people suffer from spontaneous tolerance, but in my experience the number is quite high over long periods of time. It can happen to anyone and does not indicate anything is wrong with the patient or the medication.
What to Do About Tolerance
No one really knows what to do about tolerance either. Sometimes switching to another medication in the same class or another medication in a different class is successful. Sometimes it isn't. Sometimes a dosage change helps. Sometimes augmentation with another medication is the way to go. Unfortunately it puts people in the position of grasping around in the dark for another medication or medication combination and this can take months to find, all the while the person is suffering from their illness.
The one thing I can say is that an interesting piece of research suggests that spending some time off the medication and then restarting the medication can make it effective again. Do not take this as a recommendation – I recommend you work with your doctor to find the right solution for you. But if you are suffering from spontaneous medication tolerance, I recommend you read or talk to your doctor about this article. (It's probably too scientific for some, but that's OK, that's what doctors are for.)
You can find Natasha Tracy on Facebook or GooglePlus or @Natasha_Tracy on Twitter.
APA Reference
Tracy, N. (2012, May 14). Tolerance – When Psychiatric Drugs Stop Working, HealthyPlace. Retrieved on 2019, September 21 from https://www.healthyplace.com/blogs/breakingbipolar/2012/05/tolerance-when-psychiatric-drugs-stop-working
Author: Natasha Tracy