Why My Schizophrenic Psychotic Episode Still Matters
My schizophrenia (or, more accurately, schizoaffective disorder) revealed itself to me in the form of a psychotic episode around this time of year. It happened 17 years ago, when I was a sophomore at the Rhode Island School of Design. Having your first schizophrenic or schizoaffective psychotic episode in college is pretty typical. But if it happened so long ago, why does it still matter?
Why My Schizophrenic Psychotic Episode Still Matters
My schizophrenic psychotic episode still matters because it changed my life forever. It is one of the scariest things that has ever happened to me (Having A Mental Illness Is Scary). I mean, I was terrified. I thought people were following me – The Beatles, the mafia, the FBI, a friend's family.
Then, when the antipsychotic medication I was put on kicked in, I realized none of that had really happened. I don't think I'll ever get over the realization that something I had been so convinced was true and I had been so terrified of had simply not happened (Schizophrenia and Psychosis: Hallucinations and Delusions).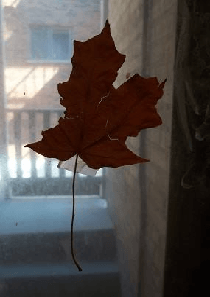 When I talk about my schizophrenic psychotic episode now, my family and friends say, "But that was so long ago." And they're right, it was long ago. But, as I said, it changed my life forever.
For one thing, it was clear that I needed to be close to home, which was the Chicago area, so I had to leave the Rhode Island School of Design (RISD), which had been my top school. I ended up transferring to The School of the Art Institute of Chicago (SAIC). SAIC turned out to be a better school for me artistically and academically, but I didn't know it would be a better school when I was making the decision to transfer, so the decision was a heart-wrenching one.
Now, I often find myself wondering what would've happened if I had gone to SAIC out of high school and never gone to RISD. Would I still have had a psychotic episode? The answer, I have to admit, is probably. Schizophrenia runs in my family – my uncle has it. All the same, when I reflect back on my life, I often find myself wondering "what if I had done this" or "what if I had done that" – would I still have had a psychotic episode?
Ever Since My Schizophrenic Psychotic Episode, I've Been On a Cocktail of Medication
I was taking an antidepressant medication for depression before my psychotic episode. I have schizoaffective disorder, bipolar type, which means that technically, it's accurate to say I have bipolar disorder. Many people come to discover they have bipolar disorder because they are put on an antidepressant for the depression that they don't know is from bipolar disorder and then the antidepressant makes them manic. That's what happened to me – I was very manic for many months before I had my psychotic episode.
The medications for my schizoaffective disorder cause weight gain. I had never weighed more than 105 pounds in my life before I was put on antipsychotic medication. Plus, the medication makes it really hard to lose weight (believe me, I've tried).
I think I can finally say I've come to peace with my life since my psychotic episode. This is just my life now. I have a wonderful, loving family – including a loving husband who I've been married to for over seven years. If I hadn't had a psychotic episode, I might not have met him. Everything happens for a reason, and I believe that about my psychotic episode.
Video About My Schizophrenic Psychotic Episode
Photo by Elizabeth Caudy.
Find Elizabeth on Twitter, Google+, Facebook, and her personal blog.
APA Reference
Caudy, E. (2015, October 20). Why My Schizophrenic Psychotic Episode Still Matters, HealthyPlace. Retrieved on 2023, December 10 from https://www.healthyplace.com/blogs/creativeschizophrenia/2015/10/schizophrenia-and-why-my-psychotic-episode-still-matters
Author: Elizabeth Caudy
I do agree with all of the concepts you have introduced on your post. They are very convincing and will definitely work. Nonetheless, the posts are too short for beginners. Could you please extend them a little from next time? Thank you for the post.
It's actually a cool and helpful piece of information. I'm glad that you shared this helpful info with us. Please keep us up to date like this. Thanks for sharing.
Actually in life we should have to face
The realiality it is not psychosis is is just happened forget that eay my dear
Think always positive it is gone and never comeback thank you
Psychosis happens to some. I suffered for a while. What has helped is getting out of that environment. I was paranoid and reading many articles that fed my paranoia. I quit reading them and slowly the psychosis has gone away. I did this with meds and therapy too. Good luck and thanks for your article.
Leave a reply