I Wish I Could Have Prevented Developing Schizophrenia
You don't need schizoaffective disorder to wish you had the ability to go back in time to see if things would have worked out differently if you had known when you were younger what you know now. I'll be honest with you, not a day goes by that I don't wonder--if I had made different choices in my teens, would I still have gotten schizoaffective disorder (Causes of Schizoaffective Disorder)?
The Wish to Prevent Schizophrenia and Schizoaffective Disorder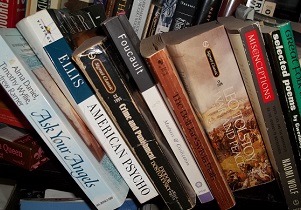 When I was 15 years old, I decided on my dream school for college--The Rhode Island School of Design (RISD). I submitted an art portfolio of my photographs and drawings and I got in the school. Off I went to Providence and I had a spectacular freshman year despite some depression. But my sophomore year I floundered in my first psychotic episode. It was there at RISD that I got diagnosed with schizophrenia, though I would later be diagnosed with schizoaffective disorder. After my diagnosis, I applied to The School of the Art Institute of Chicago (SAIC), where I was not only accepted but received a merit scholarship.
As I had researched art schools when I was applying to colleges in high school, it had become obvious that RISD might be my dream school but that SAIC was a better fit for me. The only problem: it was so close to home and I wanted to see the world. Or, at least try living in a different part of the country.
RISD basked in its reputation as the best art school in the country when I went there. Having gone to both schools, I don't understand this. And, anyway, that's the trouble with status. The "best school" isn't always the best school for you. The fact still remains, though, that I probably would have gone on and gotten my BFA from RISD if it hadn't been for developing schizophrenia and schizoaffective disorder. I am proud of my BFA from SAIC. I'm also proud of my MFA in photography from Columbia College Chicago. Yet I can't forgive schizoaffective disorder for taking away my degree from RISD, even if it was almost 20 years ago.
RISD sparked with creativity but it was chaotic and unstructured in many ways. I still wonder how much the disorderly off-campus apartment with two toxic roommates kicked off my psychotic episode. Could I have spared myself all this if I had just made different choices? I frankly doubt it. My illness probably would have kicked in anyway but there's more to it than that.
I Couldn't Prevent Schizophrenia
But I Can Make Peace With My Past
I got to rectify the situation last night. I had a dream and in it my 37-year-old mind was back in my 19-year-old body at RISD, and I was talking to a classmate. The classmate asked me why I was such a slacker. "You don't know this yet, and I don't know this yet, but I'm sick," I told him. "I'm going through an extreme manic episode, and I'm going to get sicker. I am sick with an illness that nobody, including myself, understands. This illness warps my judgment, but within that, I am doing the best I can to succeed at RISD."
I didn't choose to have schizoaffective disorder. It's not my fault that RISD is perhaps the Harvard to SAIC's Yale, which is essentially the kind of distinction we're talking about here. As fate would have it, whether it was because of schizophrenia or not, I chose the school that wasn't best for me because of status. Wow, I hate to admit that. I'm sure I had a better artistic and academic experience at SAIC in part because I was receiving treatment. However, now my advice to prospective college students is this: don't go to "the best school." Go to the best school for you.
You Can't Prevent Schizophrenia -- Or Any Mental Illness
Photo by Elizabeth Caudy
Find Elizabeth on Twitter, Google+, Facebook, and her personal blog.
APA Reference
Caudy, E. (2017, February 9). I Wish I Could Have Prevented Developing Schizophrenia, HealthyPlace. Retrieved on 2023, December 8 from https://www.healthyplace.com/blogs/creativeschizophrenia/2017/02/when-schizophrenia-schizoaffective-disorder-derail-college
Author: Elizabeth Caudy
Excellent blog you have got here.. It's difficult to find
good quality writing like yours nowadays. I really appreciate individuals like you!
Take care!!
Leave a reply