Not Working Because of Schizoaffective Disorder, Schizophrenia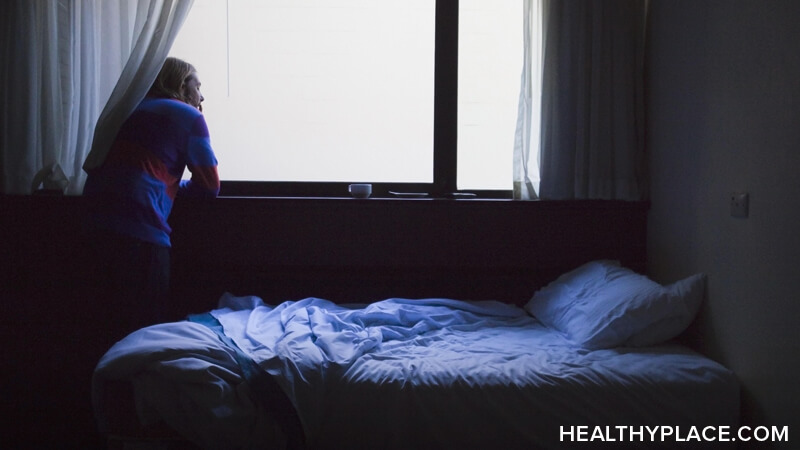 Sometimes people don't work because of schizoaffective disorder or schizophrenia. When you consider that we currently live in a political climate in which the government seems determined to slash Social Security and mental healthcare coverage, the challenges of working with a mental illness become even more alarming. I am very privileged in that even though I'm not working because of schizoaffective disorder, my support network allows me to live a normal life.
Not Working and Schizoaffective Disorder Makes Me Feel Worthless
I don't feel good about having quit my job (Schizophrenia, Schizoaffective Disorder in the Workplace). I actually feel pretty worthless, because capitalism makes you feel worthless unless you're making a lot of money. I still have this blog, so that gives me an important sense of helping others and pursuing professional achievement. Also, I'm married, and my husband works full-time. My parents are helping out, too. Yes, I'm very lucky.
I'm lucky except for the fact that I have schizoaffective disorder and generalized anxiety disorder. I am not able to function as the ideal worker our American culture expects and demands (Working with Schizophrenia and Succeeding at Your Job). Indeed, the man holding the office of President of the United States wouldn't value me, if he knew me. Fortunately, he doesn't. For one thing, I'm fat, and "no fat chicks" pretty much became one of his campaign slogans.
The reason I left my job resulted from a severe episode of depression. I became suicidal and checked into the Emergency Room of my local hospital. I enrolled in a partial hospitalization program, which meant I went to the hospital every day to learn skills for dealing with my mental illness but was not an inpatient. I actually enjoyed the program and learned a lot from it (Finding Help for Suicidal Thoughts in the Hospital).
Working or Not, Schizoaffectives, Schizophrenics Are Precious People
What's a life worth? What's my life worth? I've never been forced to ask that question until the current administration took office. I don't think my life is worth much to people like Donald Trump. But if I let that affect how much my life is worth to me, I'm cooked.
People throw that phrase around-- "How much is he worth?" when asking how much money a person makes. My sister tells me, "You're a precious human being who is worth fighting for." I believe her. But believing I'm a precious human being, even though I can't make much money, is hard to do in our society.
We all ask each other, "What do you do?" meaning, "How do you contribute to society and make money in return?" I can truthfully say, "I'm a writer." But a friend and colleague suggested that a more positive question to greet others with would be, "What do you love?" How would it sound if I said this? "I'm working on loving myself."
APA Reference
Caudy, E. (2017, May 11). Not Working Because of Schizoaffective Disorder, Schizophrenia, HealthyPlace. Retrieved on 2019, October 18 from https://www.healthyplace.com/blogs/creativeschizophrenia/2017/05/schizophrenia-schizoaffective-disorder-and-not-working
Author: Elizabeth Caudy