Schizoaffective Disorder Makes it Hard to Clean My Home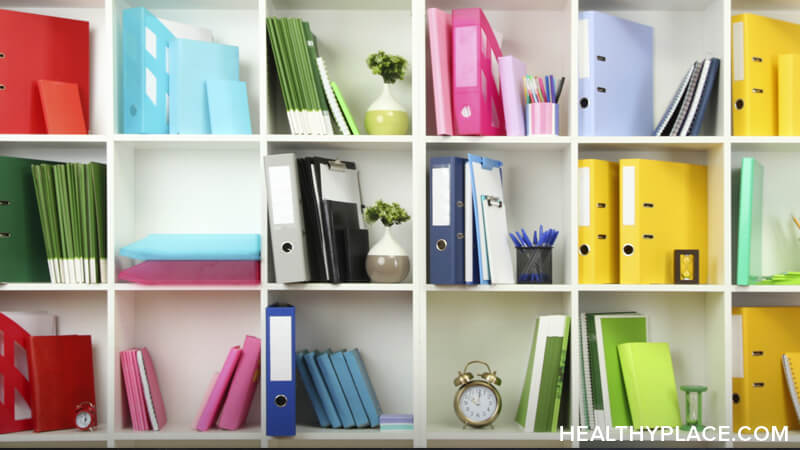 My schizoaffective disorder makes it hard for me to clean my home. I do little things here and there, though. I regularly take out the garbage and the recycling and I do a bit of dusting. But it's not enough. My apartment is still very messy. It's messy to the point where my husband Tom and I don't have people over. It's really embarrassing to say to friends, "We can't have you over because our apartment is too messy." We just don't invite friends over.
Because of My Schizoaffective Disorder, I Don't Trust Myself to Clean
I'm not sure why my schizoaffective disorder affects my ability to clean my apartment. It's as if I don't know how to clean. I think part of this is because in my 20s when I should have been learning to take care of a home, I was living with my parents and grappling with the very debilitating diagnosis of schizoaffective disorder.
Another problem is that I don't trust myself. I'm afraid I'll do the cleaning "wrong." My therapist has pointed out to me that there is no wrong way to clean. Still, I'm afraid.
I feel that I'm the one who should do the cleaning, not because I'm the woman and Tom's the man but because Tom works full-time and I don't. Also, Tom does the cooking and I don't know how to cook.
So, as I said before, I do my best to do what I can with the garbage and the recycling. Even just doing that causes my schizoaffective anxiety to flare up—but I do it anyway. Dusting and sweeping are two things I should be doing more, but, to be perfectly honest, doing them scares me. I don't know why. I do try my best to tackle them when I can.
It doesn't help that, lately, my schizoaffective depression is so bad I can barely get out of bed. My anxiety and depression feed off of each other. I did get up to write this article today, though, so that's something.
I'm Embarrassed My Schizoaffective Disorder Keeps Me from Cleaning
It's been embarrassing to write this article. I feel as though I sound like a lazy slob. At the same time, the fact that it's embarrassing is exactly why I had to write it. I'm sure other people's mental illnesses make it hard for them to clean—or to do other simple things, like showering and washing their hair. If you have trouble practicing basic self-care or doing simple tasks, I would love to read about your difficulties or suggestions in the comments below.
APA Reference
Caudy, E. (2019, May 30). Schizoaffective Disorder Makes it Hard to Clean My Home, HealthyPlace. Retrieved on 2019, August 21 from https://www.healthyplace.com/blogs/creativeschizophrenia/2019/5/schizoaffective-disorder-makes-it-hard-to-clean-my-home
Author: Elizabeth Caudy