The Unpredictability of Living with Schizophrenia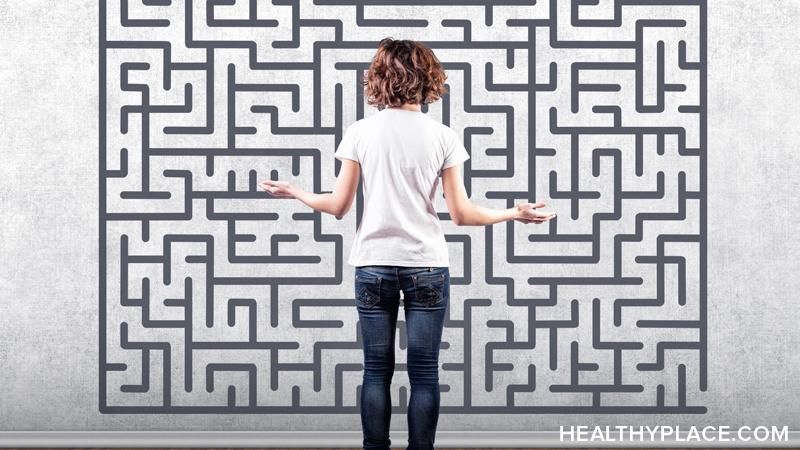 Schizophrenia can make life unpredictable in that you never know what side of the bed you're going to get up on, so to speak. With schizophrenia and schizoaffective disorder, you have good days and bad days. Today got off to a rocky start thanks to the unpredictability of living with schizophrenia.
When Schizophrenia's Unpredictable Symptoms Ruin a Day's Outing
My husband Tom and I had planned to go to The Art Institute of Chicago today to get a members-only sneak preview of the new Paul Gauguin exhibit. Gaugin is well known as Vincent Van Gogh's roommate for a season. Talk about rocky. Gauguin left for Tahiti a couple of years after that and painted his famous works of native life there.
I actually don't remember much more about him from the art history classes I took in high school and then at The Rhode Island School of Design (RISD) and at The School of the Art Institute of Chicago (SAIC), my alma mater. But, I thought, hey, Tom has a day off, why not use our membership and get that sneak preview? Maybe I'll learn something new about an artist I've overlooked.
When we got to the Art Institute, we decided to split a sandwich wrap at one of the museum's cafes. There was no room to sit down, so we ate standing up. Tom had a glass of red wine, and I had a Sprite. Standing in a noisy crowd, I began to get jittery. Before we had started eating, I was doing fine—I even asked our barista if he went to SAIC. (He didn't.) But I think the fact that the café was too crowded to find seats overwhelmed me. Tom opened my Sprite for me and said some sugar might help. After we ate, we went back outside to be in the fresh air, away from all the people, and to decide if I just wanted to go home. Remember, we have a membership to the museum, so we hadn't paid anything to get in.
I decided I wanted to at least see the Gauguin exhibit. I knew I would feel awful if we went all that way into the city and paid for parking just to eat an over-priced lunch. We tried to enjoy the exhibit, but I gripped Tom's hand the whole time. After literally a couple of minutes in there, I decided home was the place for me. Tom said he could tell I was having an especially hard time since I didn't even want to look around at the gift shop. I was too overwhelmed by all the people milling about and I wanted to get somewhere safe and relaxed.
Living with Unpredictable Schizophrenia but Trying Everything
Since this happened earlier today, I feel pretty bad about it. But there's a song I've been listening to a lot that is helping me through it. It's from Disney's Zootopia soundtrack. It's by Shakira and it's called Try Everything. In it, she sings, "I want to try even though I could fail."
A lot of people who know me are probably surprised this song resonates with me so much—I am definitely not a pop music kind of girl. But the song is creating a buffer for me the more I listen to it—a buffer against that scared, vulnerable state I usually enter when I fall down flat on my face.
I tried to have a nice day at The Art Institute of Chicago, but my symptoms flared up and got in the way of that. Sometimes things don't pan out the way we had hoped they would. It happens. It happens to everyone, with or without schizophrenia or schizoaffective disorder.
APA Reference
Caudy, E. (2017, July 6). The Unpredictability of Living with Schizophrenia, HealthyPlace. Retrieved on 2023, December 10 from https://www.healthyplace.com/blogs/creativeschizophrenia/2017/07/the-unpredictability-of-living-with-schizophrenia
Author: Elizabeth Caudy
Hate is such a tiny word, when your thoughts are driving you insane, rage is felt in the heart where there once was love,reasoning is lost and time is distorted, someone blinks and your suspicious, you ache to be sane, you cannot share your deepest emotion, because you would be left alone, it may be temporary but realistic it acts,gripped in the insanity of racing thoughts; I will survive.
Thank you for being open about your disorder. I am not a wiz at computers so this is a (try). I have the affective disorder and really felt alone. I am married, and have to forgo many get togethers due to my illness. Even my own family are not accepting, (I missed my Dads 80th birthday party) it was just too much. I wanted to tell you Thank you and I am glad I found this post.
Leave a reply